TAMPA, Fla. — The retirement of an iconic player like Tom Brady is a tremendous loss for any team to overcome. As much as he has changed the Buccaneers franchise in the last three years, Tampa Bay's goal now is to continue his legacy of winning, without him.
"You can't get another Tom Brady, anywhere," outside linebacker Shaq Barrett said the day after Tampa Bay's season ended with a wild-card loss to the Cowboys. "No matter how hard you try, no matter how many years, I don't think anybody will ever do what Tom did."
So many of the current Bucs players joined the team with Brady already on board, with the annual expectation of a playoff appearance and contention there, instead of the long playoff drought that preceded his arrival. Only 10 players on the final 53-man roster are under contract for 2023 and were in Tampa before Brady arrived, so they now enter the offseason with the same lofty hopes.
"Nobody likes this feeling, from the top on down," Barrett said of the disappointment of a losing record and the sting of an early playoff exit. "So we're going to fix it and do whatever it takes, so we can easily make the playoffs next year and make some noise in the playoffs, instead of barely making it in."
The Bucs now move forward not only without Brady, but with significant salary-cap limitations as a result of contracts in the last two years designed to maximize the talent surrounding Brady to help the chances for success with him. Tampa Bay is about $55 million over the 2023 salary cap of $224.8 million right now, but Brady retiring, rather than playing for another team, should give the Bucs an extra $24 million in cap relief, pushing that money to 2024 instead.
The team will have to make difficult cuts, restructures and extensions just to get under the cap, and that's before they've signed any of their 23 unrestricted free agents. They must decide on key returning players, from veterans like linebacker Lavonte David to young players like cornerback Jamel Dean, one of five 2019 draft picks now in position to hit the open market.
In all, more than half the Bucs' defensive starts this past season were made by players who are now free agents, setting up what could be heavy turnover on that side of the ball and rookies being pressed into key roles.
Consequently, the Bucs will almost assuredly be a less talented team in 2023, just as the reality of their cap situation, but they can certainly be a healthier team and one that plays better. The team is in the process of finding a new offensive coordinator to replace Byron Leftwich, after going from 61 offensive touchdowns in 2021 to just 31 this past season. A new offensive staff, even with a dropoff at quarterback, could easily improve on the disappointing scoring production of 2022.
Finding a veteran quarterback to compete with third-year pro Kyle Trask for the starting job won't be cheap, and they'll likely be limited to a modest salary as opposed to the biggest names available by signing or trade in March. Trask has waited for two years for the chance to take over for Brady, but the Bucs will want to bring in a more proven commodity, at least for competition.
As was the case this past season, the Bucs will have a shot at the playoffs because they play in the NFC South, which didn't have a team with a winning record in 2022. All four teams could have new quarterbacks in 2023, though the Bucs will be saddled with a first-place schedule, which means five games against defending division champs: at home against the Eagles and Jaguars and on the road at the Bills, Vikings and 49ers.
The Bucs before Brady had to compete in a division with Drew Brees, Matt Ryan and Cam Newton, but 2023's NFC South won't be confused with that. While a team or two could land a big fish in free agency, it's more likely they'll be going with top rookies or young passers like Atlanta's Desmond Ridder. It'll likely take more than eight wins to win the division, but not necessarily a ton more than that.
Brady's impact on the Bucs is immeasurable, taking them from a team that had missed the playoff 12 years in a row to a franchise with another championship, with back-to-back division titles for the first time in their 47-year history. He played only three seasons, but if you count playoff games, he has more touchdown passes (121) than anyone in team history, and the second-most passing yards.
This year's Bucs came off the field at Raymond James Stadium three weeks ago, fully aware they could be doing so with Brady for the very last time. The quarterback had already retired once and endured a difficult 2022 on and off the field, so while there was some hope that he might return for another season, there was also an appreciation for what they'd had with him in Tampa.
"Thinking about it, dreading about it isn't going to change the fact of whether he's back here next year or not," center Ryan Jensen said. "It's part of the business."
Brady's retirement is just one part of what will be an offseason of great change for Tampa Bay — new offensive coaches, new personnel on both sides of the ball — but as Todd Bowles coaches with his future on the line, this is a team with expectations of staying competitive, however difficult that might be without a legendary quarterback to help them.
"We know we won't have everybody, we understand that and with all the draft picks, injuries, free agency and so forth," Bowles said of his team's uncertain future after the season ended. "You can't afford everybody, so we'll try to make the right decisions going forward. I thanked everybody for their efforts and when you come back here, we'll see a different culture, different chemistry and camaraderie."
Greg Auman is FOX Sports' NFC South reporter, covering the Buccaneers, Falcons, Panthers and Saints. He is in his 10th season covering the Bucs and the NFL full-time, having spent time at the Tampa Bay Times and The Athletic. You can follow him on Twitter at @gregauman.  
Top stories from FOX Sports:
FOLLOW
Follow your favorites to personalize your FOX Sports experience
---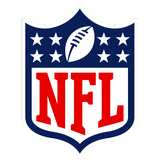 Get more from National Football League Follow your favorites to get information about games, news and more
---
---