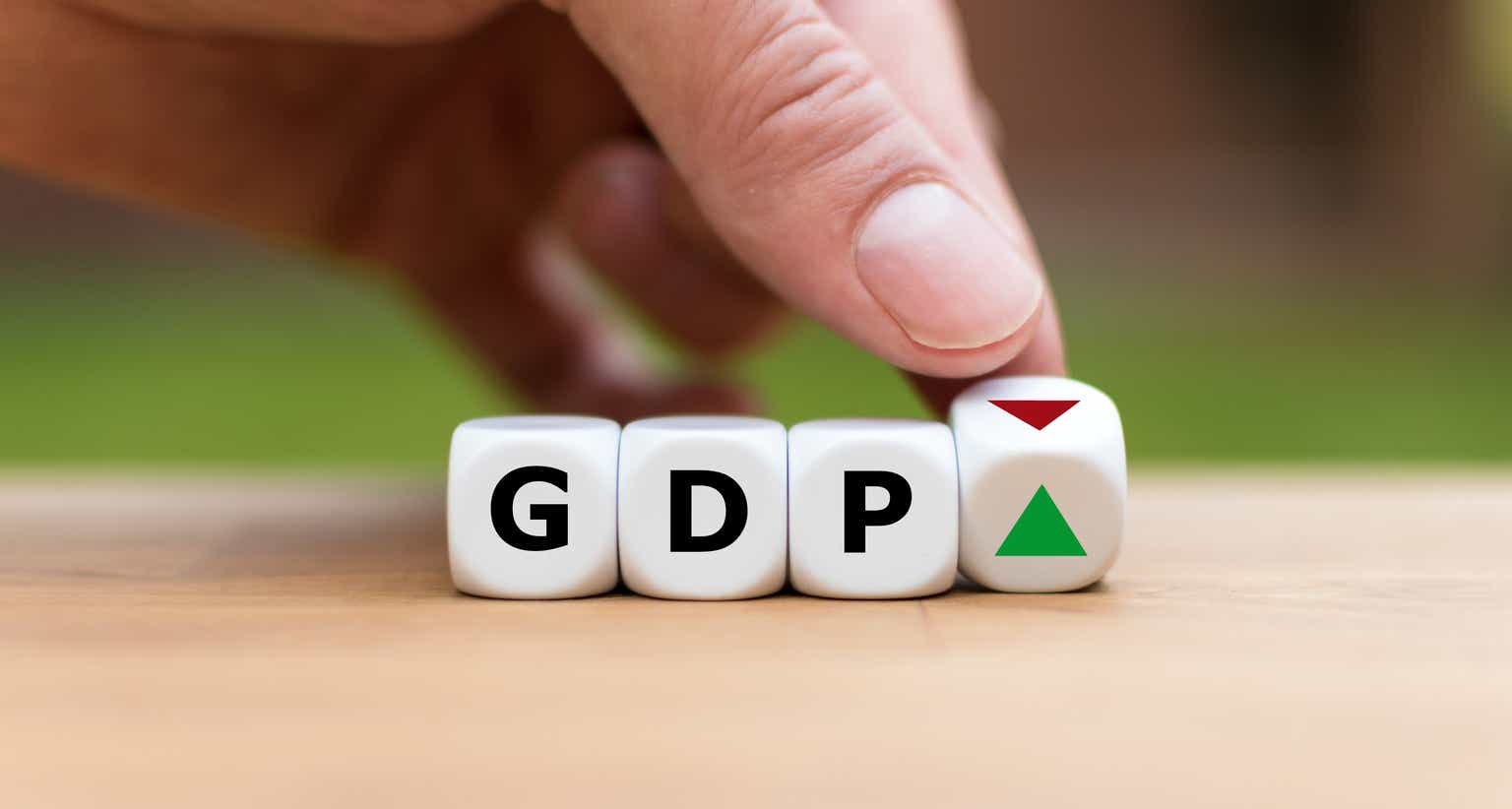 Investors looking for signs of how strong or weak the economy actually is will get no better data point than what's set to be released this morning. The U.S. Commerce Department will publish its initial gross domestic product figure for the fourth quarter, which is expected to expand by a 2.6% annualized rate, slowing from the 3.2% pace recorded in Q3. Remember, that the U.S. already entered a technical recession in the first half of 2022, and many are quite worried that an actual recession could take place in 2023 – if the unemployment rate rises precipitously and the Fed isn't able to pull off a soft landing.
Fragile or resilient? Data points have been all over the place in recent months, implying mixed signals about the economy and its various sectors. Retail sales have weakened and factory production has declined along with activity in the housing market. Other spending figures point to a strong consumer and slowing inflation, while the unemployment rate remains at record lows despite big layoffs in growth-oriented sectors like technology.
"Industrial production has been down for three months and capacity utilization has been down for eight months, signs that a recession is either here or very near," writes SA contributor John Mason. "The variables tend to be biased toward the 'real' part of economic output, not taking in things like services, but they still tend to capture movements in the economy that are a little bit ahead of the more general changes that most people look at." See the entire Seeking Alpha article here.
Speaking of the economy: As the White House stares down a potential recession with limited fiscal options, President Biden is likely to highlight what the alternatives would be to his current economic policy. He'll likely hone in on those today as he decries GOP proposals – like the national sales tax – in his first major economic speech of the year. When faced with recessions in the past, Democrats and Republicans have worked together on fiscal stimulus measures, like suspending the payroll tax or extending unemployment insurance, but that looks less likely this time around, especially as they spar over the debt ceiling.
Upbeat commentary from Elon Musk during Tesla's (TSLA) Q4 earnings call helped shares soar 5.5% during Wednesday's extended session. During the presentation, Musk offered his perspective on the state of the U.S. economy, autonomous driving and Tesla's position as an AI company, but his most impactful statements pertained to production and sales outlooks for the full year (see the full transcript here). CFO Zachary Kirkhorn added that price cuts in the U.S. were pursued in light of tax regulations, not demand concerns. Cybertruck also remains on track to see production start later in the year from the Austin Gigafactory, while Tesla plans to share details on its next-generation vehicle at its upcoming Investor Day on March 1. (261 comments)
Meta Platforms (META) is reinstating former President Donald Trump's accounts on Facebook and Instagram after a two-year suspension following the U.S. Capitol attack on Jan. 6, 2021. "The public should be able to hear what their politicians are saying – the good, the bad and the ugly – so that they can make informed choices at the ballot box," said Nick Clegg, the company's president of Global Affairs. Trump will still be subject to Community Standards like any other user, but will return with "new guardrails to deter repeat offenses" (Clegg discusses what the framework will look like here). Digital World Acquisition (DWAC), the blank-check company tied to Trump's Truth Social media efforts, fell 2% in premarket trading on the news. (124 comments)
A decision by the U.S. and Germany to send battle tanks to Ukraine has reignited discussions on more advanced weapons platforms, such as fighter aircraft. Lockheed Martin (NYSE:LMT) COO Frank St. John has revealed that there is "a lot of conversation about third party transfer of F-16s," under which countries would re-export their U.S.-made jets (the company is even ramping up production to backfill the aircraft). While the Biden administration has so far rejected Ukrainian requests and approvals for modern fighter jets, it also opposed the delivery of modern battle tanks, before reversing its policy on Wednesday. Earlier this week, Lockheed's 2022 sales reflected supply chain and program-specific pressures in its Q4 results, according to SA author Dhierin Bechai, who added that 2023 will be equally challenging. (19 comments)