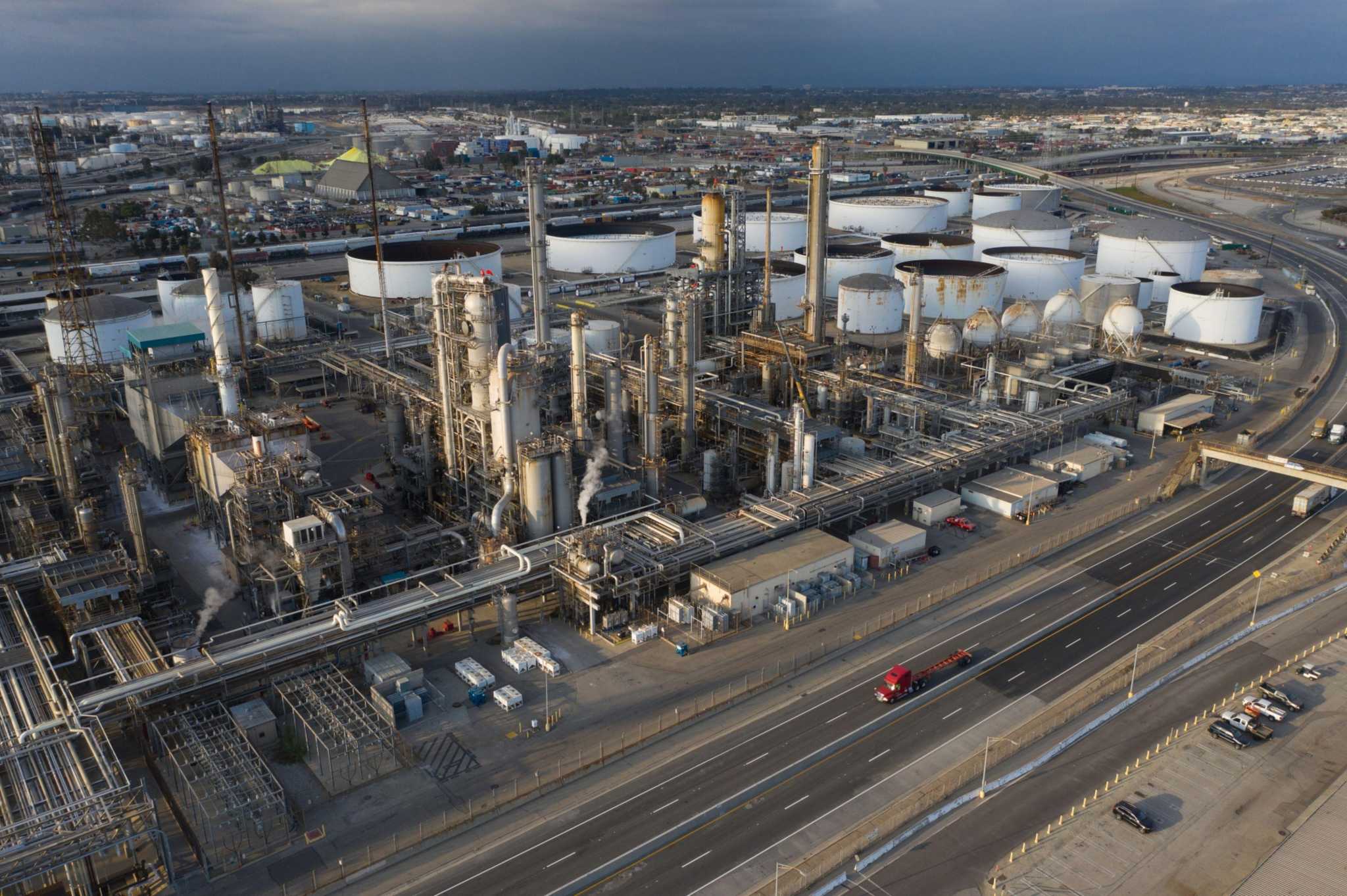 Valero Energy Corp. cruised past Wall Street expectations in the last three months of 2022 as its profits tripled from a year ago to wrap up its best year ever.
The
San Antonio-based refiner
said it generated $3.1 billion in profits, or $8.15 per share, in the three months through December. That topped analysts' estimates of $7.37 per share. Its profit a year ago was $1 billion.
Valero
attributed its strong fourth quarter to the fact its 15 refineries were running at a 97 percent utilization rate at the end of the year, the highest level of usage in any quarter since 2018.
On ExpressNews.com:
Valero profit soars as demand for refined products tops 2019 levels and supply remains tight
The company posted $41.7 billion in revenue, up 16 percent from the fourth quarter of 2021.
Valero's refineries handled 3 million barrels of crude oil per day in the fourth quarter, roughly the same volumes as a year earlier.
But tight supplies of crude oil in 2022 ran up against rebounding post-pandemic demand for energy, which pushed the refiner's profit margin on each barrel to $21.82 during 2022, more than double its margin of $9.04 per barrel in 2021.
Valero's refining business produced $4.3 billion of income in the fourth quarter, up from $1.27 billion a year earlier.
Its growing renewable diesel business helped contribute to the jump in profits as well. The unit sold 2.4 million gallons of renewable diesel per day, a 55 percent increase compared with a year ago. The segment brought in $261 million of income in the final three months of last year, an increase from $150 million a year earlier.
Since 2018, Valero has spent hundreds of millions of dollars on expanding its production of renewable diesel, which can power diesel vehicles that are on the road today with lower emissions than traditional diesel.
The higher sales volumes come after Valero last year completed a renewable diesel expansion project at its St. Charles refinery, called DGD2. It started another green diesel production project during the fourth quarter at its refinery in Port Arthur.
Valero's ethanol segment, meanwhile, posted earnings of just $7 million in the fourth quarter after generating $474 million a year ago. Valero said it generated far more income from the segment last year because prices for ethanol were at an all-time-high at the time.
On ExpressNews.com:
Valero goes 'all-in' on renewable diesel, carbon capture
For all of 2022, Valero generated record annual profit $11.5 billion, up from just $930 million in 2021.
It ended 2022 with $9.2 billion in debt — down from $13.9 billion a year earlier — and held $4.9 billion in cash.
Shares in Valero were trading at $145.65 on Thursday morning, up 1.6 percent from Wednesday's close.
In the past year Valero's shares have surged by 79 percent amid booming profits across the oil and gas industry. Funds that track the S&P 500, meanwhile, have fallen by seven percent over that time.
diego.mendoza-moyers@express-news.net