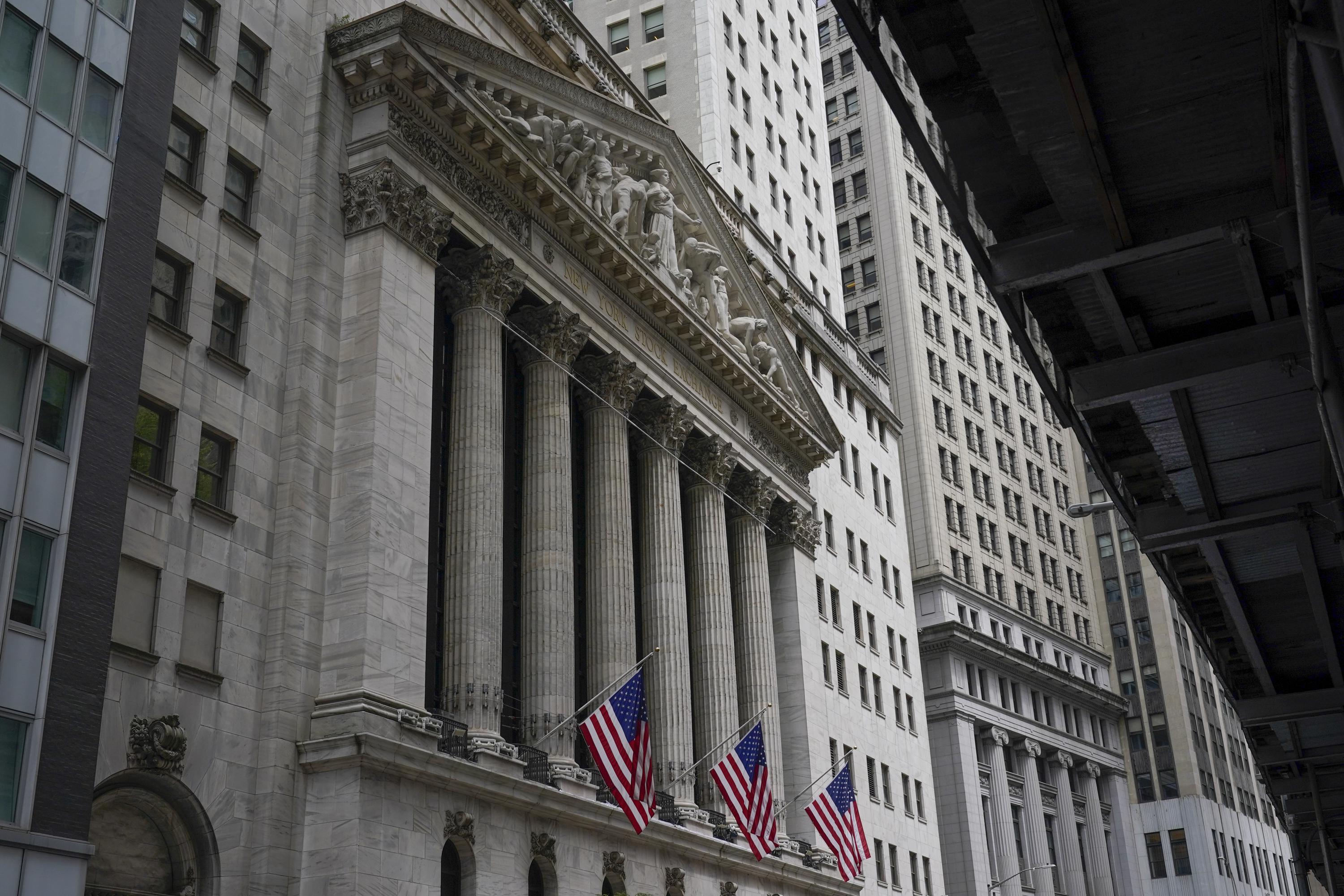 Wall Street pointed toward losses before the bell Wednesday as investors await more earnings and economic data that may reveal whether inflation has slowed enough to satisfy Federal Reserve officials, who have hinted at another rate hike when they meet next week.
Futures for the Dow slid 0.6% and futures for the S&P 500 tumbled 0.8% early Wednesday.
The tech-heavy Nasdaq was down 1.3%, one day after Microsoft reported a 12% drop in profit for the October-December quarter, reflecting the economic uncertainty it said led to its decision to cut 10,000 workers. Shares in the software giant slid 2.4% in premarket.
Microsoft last week blamed "macroeconomic conditions and changing customer priorities" for its decision to cut nearly 5% of its global workforce. It's one of a number of tech companies, including Google, Amazon, Salesforce and Facebook parent Meta, to announce mass layoffs.
The U.S. government will release economic growth data for the fourth quarter on Thursday, with economists expecting the economy expanded at an annual pace of less than 1%. That's down from 1.9% in the third quarter, following a contraction in the first half of 2022. Investors will get more updates on personal spending and income on Friday.
The Fed will announce its next rate increase on Feb. 1 and traders expect a quarter-point raise, which would mark a softening of the central bank's pace.
Boeing dipped 1.7% before the bell after reporting a quarterly loss of $663 million. CSX and Tesla report later Wednesday, with Southwest Airlines and American Express coming later this week.
In Europe at midday, France's CAC 40 fell 0.3%, Germany's DAX fell 0.4% and Britain's FTSE 100 ticked down 0.1%.
Australia reported higher than expected inflation figures on Wednesday, setting off expectations for another interest rate hike. Consumer inflation rose 8.4% in December, higher than the forecast of 7.6%. It anchored expectations for another 25 basis-point raise from the Reserve Bank of Australia in February, said Yeap Jun Rong, market analyst at IG .
"It's not the end of the world, but it is a little worrying that Aussie inflation hasn't yet started to trend lower. We believe it will in the next few months," said Peter Esho, economist and co-founder at Wealthi.
Japan's benchmark Nikkei 225 gained nearly 0.4% to finish at 27,395.01. Australia's S&P/ASX 200 shed 0.3% to 7,468.30, while South Korea's Kospi jumped 1.4% to 2,428.57.
The Sensex in Mumbai lost 1.2% to 60,247.10. Major energy and mining conglomerate Adani group saw losses across its group companies after short-selling firm Hindenburg Research released a report including various allegations against the companies.
Flagship Adani Enterprises lost 1.5% while six other major Adani companies logged losses of up to 6%. The loss in market capitalization amounted to more than $7 billion, according to the newspaper Financial Times.
In a statement, the Adani group said it was "shocked" by the report.
"The report is a malicious combination of selective misinformation and stale, baseless and discredited allegations that have been tested and rejected by India's highest courts," said the statement by the group's chief financial officer, Jugeshinder Singh.
In energy trading, benchmark U.S. crude was unchanged at $80.13 a barrel in electronic trading on the New York Mercantile Exchange. It settled 1.8% lower overnight. Brent crude, the international pricing standard, fell 10 cents to $86.15 a barrel.
In currency trading, the U.S. dollar edged down to 129.64 Japanese yen from 130.18 yen. The euro cost $1.0868, down from $1.0889.
On Tuesday, the S&P 500 slipped less than 0.1% and the Dow industrials rose 0.3%. The Nasdaq composite fell 0.3% while the Russell 2000 gave up 0.3%.
Trading in more than a dozen companies was temporarily halted Tuesday on the New York Stock Exchange after an apparent technical issue caused wide swings in their stock prices right as the market opened. Shares in Morgan Stanley, Wells Fargo, AT&T and other companies moved sharply at the open, triggering a halt in trading. The prices corrected after trading resumed.
___
Kageyama reported from Tokyo; Ott reported from Washington.