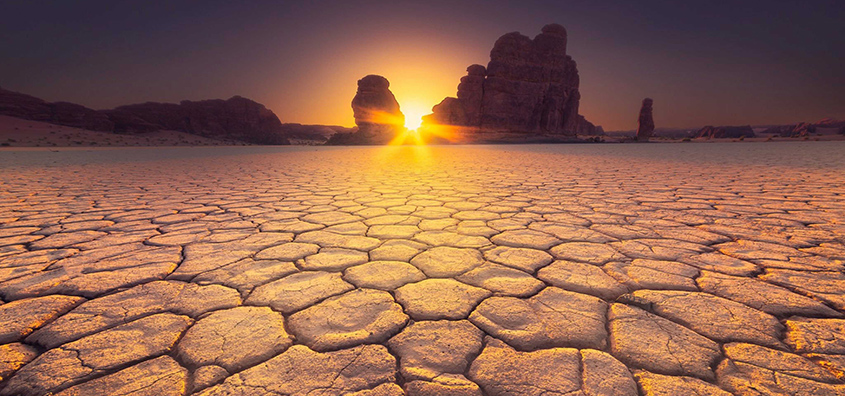 Lithium stocks could see higher highs in 2023. For one, demand is set to accelerate on the transition from fossil fuels. In fact, according to USA Today, electric vehicles make up about 5% on new auto sales. By 2030, President Biden wants that number to be as high as 50%. While analysts at S&P Global Mobility don't see 50% by 2030, they do project for EVs to make up about 8% of the market this year, 15% by 2025, and 37% by the time 2030 rolls around. Better, California and other states are aggressively moving to phase out gas-powered cars, which should fuel momentum. Two, Tesla's price cuts are bullish for lithium prices. Lower prices, coupled with U.S. tax credits for electric vehicles could send prices rocketing higher, as well. Three, the Inflation Reduction Act of 2022 is expected to kickstart the renewable energy boom. That's all positive news for LithiumBank Resources Corp. (TSXV: LBNK) (OTCQX: LBNKF), Albemarle Corporation (NYSE: ALB), Lithium Americas (NYSE: LAC) (TSX: LAC), American Lithium Corp. (NASDAQ: AMLI) (TSXV: LI), and Piedmont Lithium (NASDAQ: PLL).
Look at LithiumBank Resources Corp. (TSXV: LBNK) (OTCQX: LBNKF), For Example
LithiumBank Resources Corp. announced the appointment of Mr. Paul Matysek as the Company's Executive Chairman.
Mr. Matysek's unique qualifications, experience and unprecedented string of successful transactions in the mining sector will create value for the Company as it now transitions from an exploration to development company of district scale direct brine lithium projects in North America. LithiumBank holds a dominant position of key brine reservoirs with a unique combination of scale, grade and exceptional flow rates that are necessary for a large-scale direct brine lithium production. LithiumBank is developing and de-risking several strategic projects in Alberta and Saskatchewan.
Mr. Matysek is a geoscientist by training, a successful alpha entrepreneur and consistent creator of shareholder value with over 40 years of experience in the mining industry. Since 2007, as either CEO or Executive Chairman, Mr. Matysek has sold six publicly listed mineral exploration and development companies, in aggregate worth over $2.5 billion. Of particular note, two of six sales were lithium brine assets that are advancing toward production.
Most recently in June 2021, as Chief Executive Officer, he sold Gold X Mining Corp. to Gran Colombia Gold Corp. for over $300 million in an all-share transaction. In March 2018, as Executive Chairman, he sold Lithium X Energy Corp. to Nextview New Energy Lion Hong Kong Limited for $265 million in cash. Earlier, in July 2016, Mr. Matysek, as President and CEO, sold Goldrock Mines Corp. to Fortuna Silver Mines Inc. He was also previously CEO of Lithium One Inc., which merged with Galaxy Resources Limited of Australia (now Allkem) to create a multi-billion-dollar integrated lithium company. He served as CEO of Potash One Inc., which was acquired by K+S AG for $434-million cash in a friendly takeover in 2011. Mr. Matysek was also the co-founder and CEO of Energy Metals Corp., a uranium company that grew from a market capitalization of $10 million in 2004 to approximately $1.8 billion when sold in 2007.Mr. Matysek commented: "I am very pleased to join LithiumBank as its Executive Chairman. The location, scale, and clear development roadmap of the Company's strategic development assets create a unique and timely opportunity to transform them into enhanced shareholder value, address lithium supply challenges and support local community development. I look forward to working with the talented board and management of the Company. I firmly believe that together we can unlock significant value by re-purposing key infrastructure, advancing permitting, and demonstrating economic direct lithium extraction technology at scale in North America."
Mr. Rob Shewchuk stated: "LithiumBank is very excited that Paul has agreed to move from his position as a Director to the role of Executive Chairman of our Board. I view this as a testament to the enormity of the opportunity in front of us as well as the exceptional job done by our team to set the table for valuable next steps. I am confident that investors in LithiumBank will benefit greatly from Paul's stewardship, energy, experience and expertise as we transition to the development of our extraordinary portfolio of district scale lithium opportunities towards near term production potential."
The Company is also pleased to announce that Ann Fehr, Founder of Fehr & Associates, was appointed as Chief Financial Officer effective January 27, 2023. Ann received her accounting designation in 1996 and founded Fehr & Associates in 2010. She has been consulting and preparing public company financial reports in the mining industry since 2007. As a consultant and senior manager, she has supported and coordinated numerous complex transactions. Most recently, Ms. Fehr, as a director of QuestEx Gold & Copper Ltd. in 2022, was part of the team that completed a transaction to sell the company. We are excited to add Ms. Fehr to the core management team as we transition LithiumBank's projects from exploration to development stage. The new appointment follows the resignation of Andre Mbeng who resigned as Chief Financial Officer of the Company effective January 27, 2023
Other related developments from around the markets include:
Albemarle Corporation, a leader in the global specialty chemicals industry, announced that it will release its fourth-quarter 2022 earnings after the NYSE closes on Wednesday, Feb. 15, 2023. The company will hold its conference call to discuss fourth-quarter 2022 results on Thursday, Feb. 16, at 9:00 a.m. ET. This call will be webcast and can be accessed through Albemarle Corporation's website.
Lithium Americas provided an update following a hearing held by the US District Court, District of Nevada on January 5, 2023, for the appeal of the issuance of the Record of Decision for the Thacker Pass lithium project, located in Humboldt County, Nevada. "Yesterday's hearing provided an opportunity to reaffirm our confidence that the permitting process for Thacker Pass was conducted thoroughly and responsibly," commented Jonathan Evans, President and CEO. "As we continue to prepare for construction, we look to finalize key supply agreements and partnerships that can help to secure America's clean energy future by providing responsible and domestically produced lithium."
American Lithium Corp. entered into an agreement with Nevada Alaska Mining Co. Inc., an arms-length party, to buy back the remaining one percent (1%) gross overriding royalty on the Company's wholly owned TLC Lithium Project located in the Esmerelda lithium district northwest of Tonopah, Nevada. Pursuant to the terms of the Agreement, American Lithium will issue 950,000 common shares in the capital of the Company to Nevada Alaska Mining Co. Inc. The Shares will be subject to a statutory hold period of four months and one day in accordance with applicable securities laws. The acquisition of the Royalty, and issuance of the Shares, remains subject to the approval of the TSX Venture Exchange.
Piedmont Lithium amended its agreement with Tesla, Inc. to supply the U.S. automaker with spodumene concentrate from North American Lithium . Piedmont and Tesla have mutually agreed to amend their previous offtake agreement with the terms of this new agreement, which are binding for a three-year term and include an option to renew for another three years. Under the amended agreement, Piedmont has agreed to deliver approximately 125,000 metric tons of SC6 to Tesla beginning in H2 2023 through the end of 2025.
Legal Disclaimer / Except for the historical information presented herein, matters discussed in this article contains forward-looking statements that are subject to certain risks and uncertainties that could cause actual results to differ materially from any future results, performance or achievements expressed or implied by such statements. Winning Media is not registered with any financial or securities regulatory authority and does not provide nor claims to provide investment advice or recommendations to readers of this release. For making specific investment decisions, readers should seek their own advice. Winning Media is only compensated for its services in the form of cash-based compensation. Pursuant to an agreement Winning Media has been paid three thousand five hundred dollars for advertising and marketing services for LithiumBank Resources Corp. by LithiumBank Resources Corp. We own ZERO shares of LithiumBank Resources Corp. Please click here for full disclaimer.
Contact Information:
Ty Hoffer
Winning Media
281.804.7972|
[email protected]