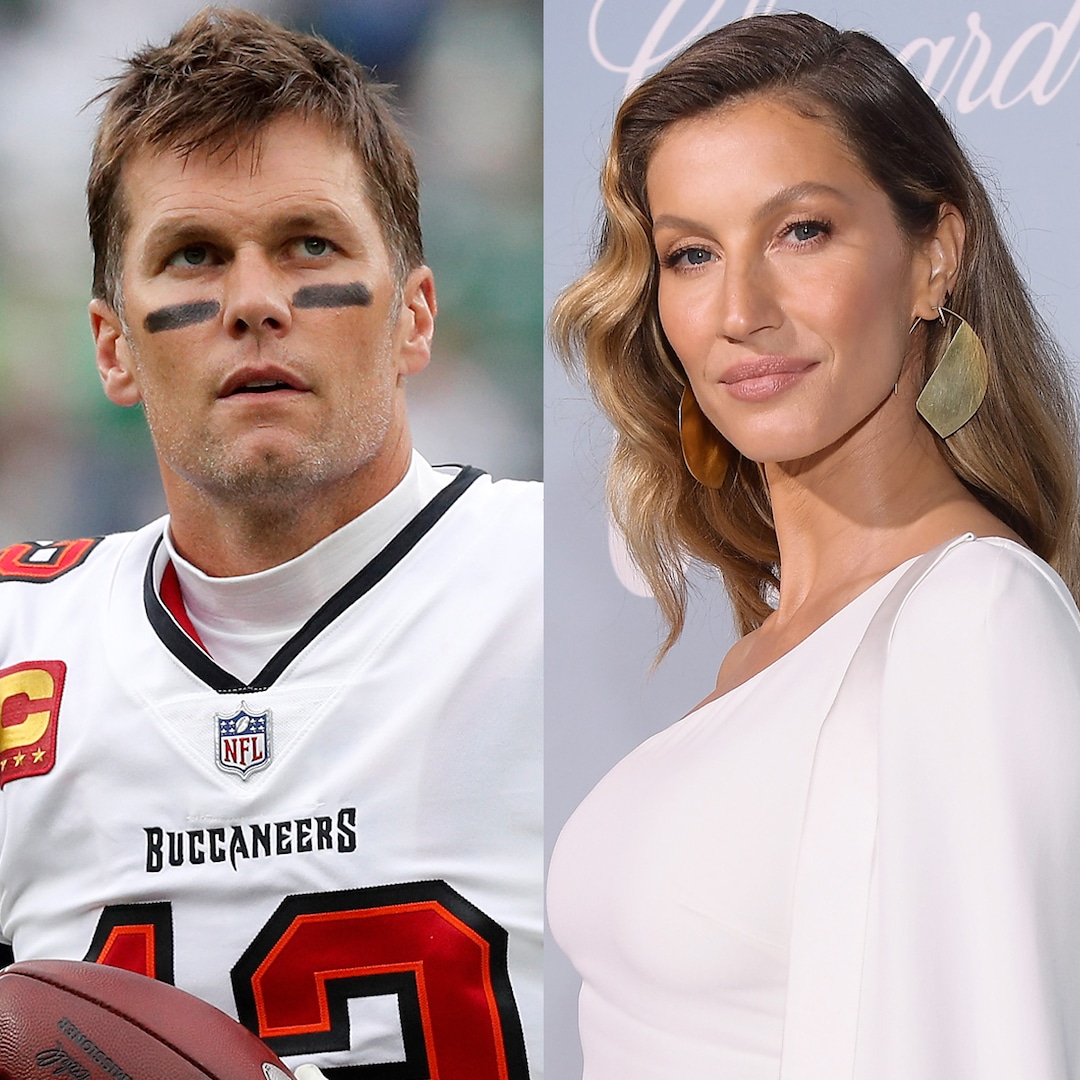 Tom Brady is putting down his helmet, for good this time.
The NFL quarterback, who previously announced his retirement in 2022 before returning to the sport for one more season with the Tampa Bay Buccaneers, shared an update with fans on Feb. 1. "Good morning, guys, I'll get to the point right away," Tom said in a video message, posted to Twitter and Instagram. "I'm retiring, for good. I know the process was a pretty big deal last time, so when I woke up this morning I figured I'd just press record and let you guys know first."
"I won't be long-winded, you only get one super emotional retirement essay, and I used mine up last year," he noted. "So, I really thank you guys, so much, to every single one of you for supporting me. My family, my friends, my teammates, my competitors, I could go on forever, there's too many. Thank you guys for allowing me to live my absolute dream. I wouldn't change a thing. Love you all."
Along with his video message, Tom, 45, reflected on his time in the NFL by posting a series of Instagram Story photos of his family—including ex Bridget Moynahan and their 15-year-old son John, as well as ex-wife Gisele Bündchen and kids Benjamin, 13, and Vivian, 10—supporting him throughout the years.