Fed day arrives with a decision likely to be 25 basis points.
Press conference the main focus for markets.
Markets still expect a Fed pivot in the second half of the year.
Equity markets on Wednesday are calm before the Fed decision later today. Stcoks recovered on Tuesday after a weak session on Monday. The NASDAQ took the worst of it on Monday as investors worried about rising yields and a hawkish Fed. Now finally we will get some clarity.
S&P 500 (SPX) news
Powell is a hawk, and nothing in the recent data is likely to change his message. Higher rates are staying there, but will the market finally believe him or ignore it again? We seem to be at this juncture at every recent Fed decision. Once again we wait. Inflation is slowing but is showing signs of stickiness. Employment is tight and shows no signs of slowing just yet. Consumers are spending, but so far earnings season is a mixed bag. The market really only has the hope of lower yields to keep it up here. Earnings are slowing. Later this week we get earnings from Apple (AAPL) and Amazon (AMZN). Late Wednesday comes Meta Platforms (META) results. Those are key, especially Apple, which is holding up the entire market it seems. They gave no guidance last time out.
S&P 500 (SPX) forecast
4,015 remains the pivot with resistance at 4,100. So far no trend has been established, but a break of 4,100 could see CTA accounts jump in and push the move to 4,300 – the old high from August. Below 4,015 though and a test of the 200-day moving average at 3,951 is likely in my view. A consolidation zone around 3,800 could slow any fall.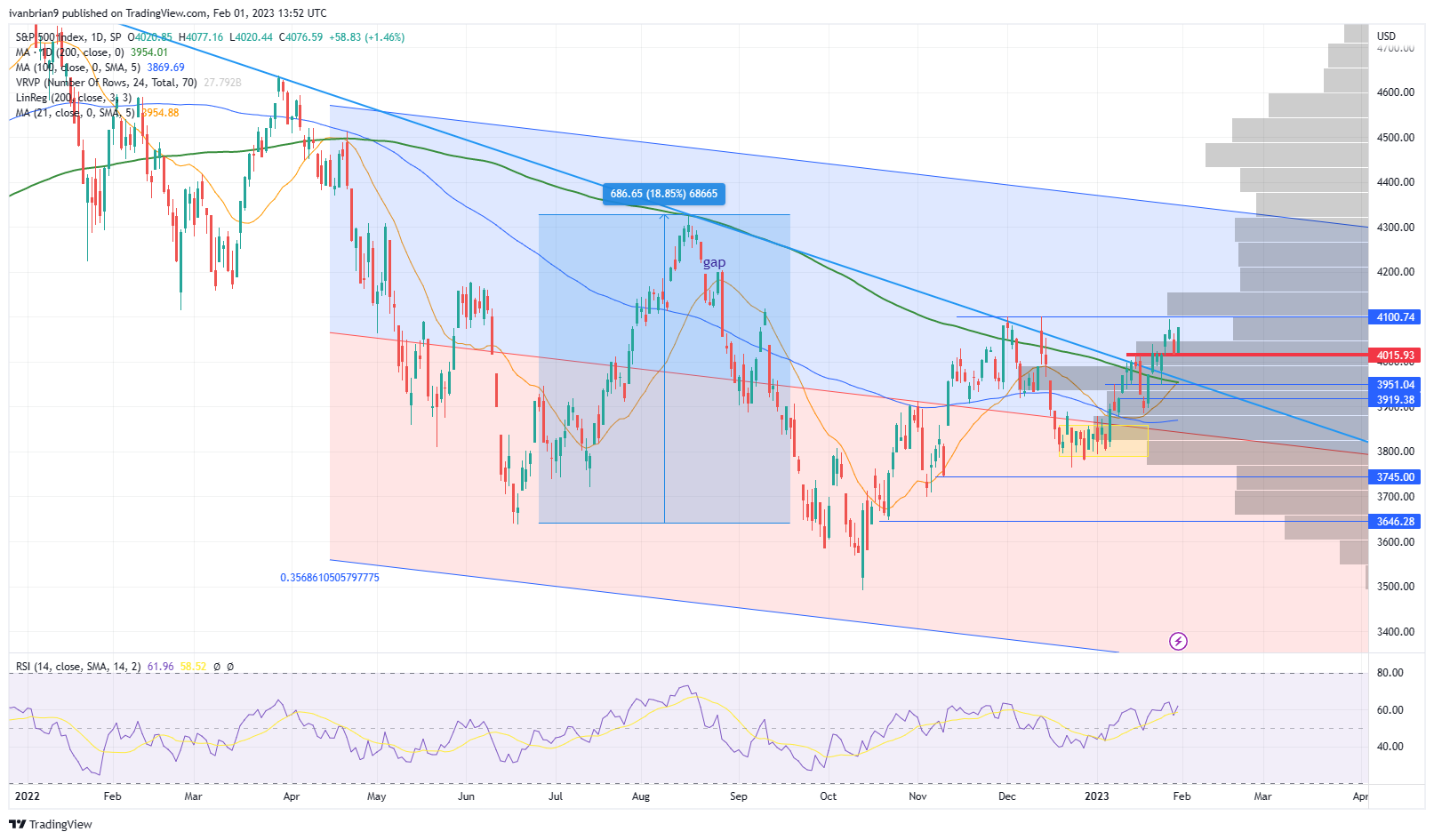 S&P 500 daily chart