The value of the SOL token rose from less than $8 to close to $24, reflecting a 200% increase since the end of December 2022. Among other factors, this progress has been attributed to the growing use of Solana in NFTs and DeFi applications, as well as support from celebrities such as Steve Harvey and Jason Derulo.
Despite some setbacks, such as the crash of FTX and a recent hack of Solana's blockchain and multiple downtimes, Solana is widely regarded as a leader in the NFT and DeFi communities. Due to the network's focus on art, availability of user-friendly tools, and diverse token offerings on its flagship marketplace, Magic Eden.
Solana has received substantial funding, totalling $335.8 million, from prominent investors including Alameda Research, Andreessen Horowitz, and Polychain. Despite facing challenges, Solana is seen as a model for other blockchains seeking growth.
Now, it is a pivotal point for the token's future, as many believe Solana to be a realistic Ethereum killer. With that being said, let's take a look at where the SOL token could land in the future, and if it will be as profitable as it was historically.
What Is Solana?
Solana is a decentralized cryptocurrency platform that operates on its own blockchain. It was created by Anatoly Yakovenko and is known for its fast processing speed, with the ability to verify 65,000 transactions per second at a cost of less than a penny each.
Solana's platform offers a variety of features and applications, including currency transfer, smart contract execution, NFT sales, decentralized finance, and the development of various digital apps such as games and social media. The cryptocurrency also has a proof-of-history consensus which makes it a censorship-resistant network. Solana's native cryptocurrency, SOL, is used for transaction fees and staking and can be bought and sold on crypto exchanges.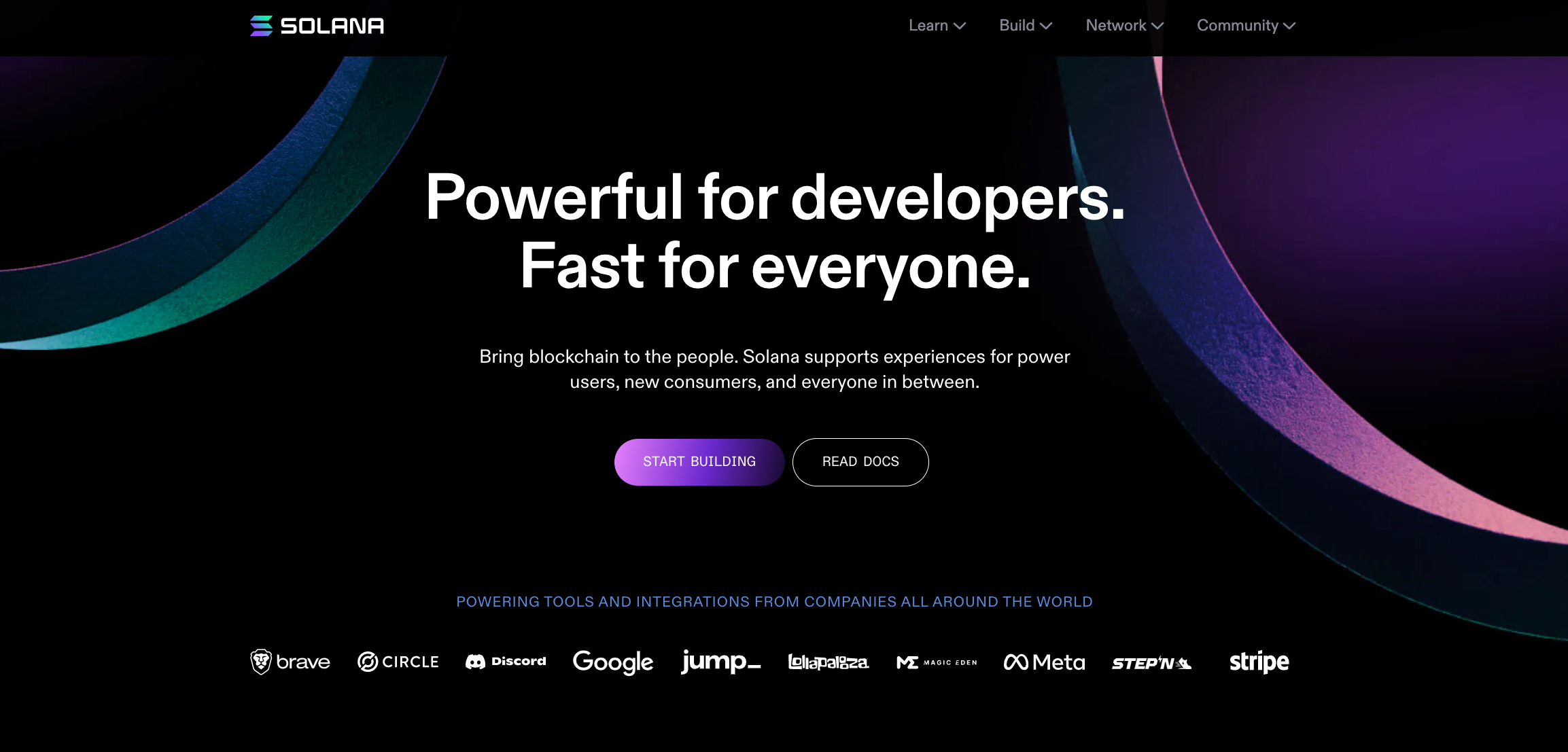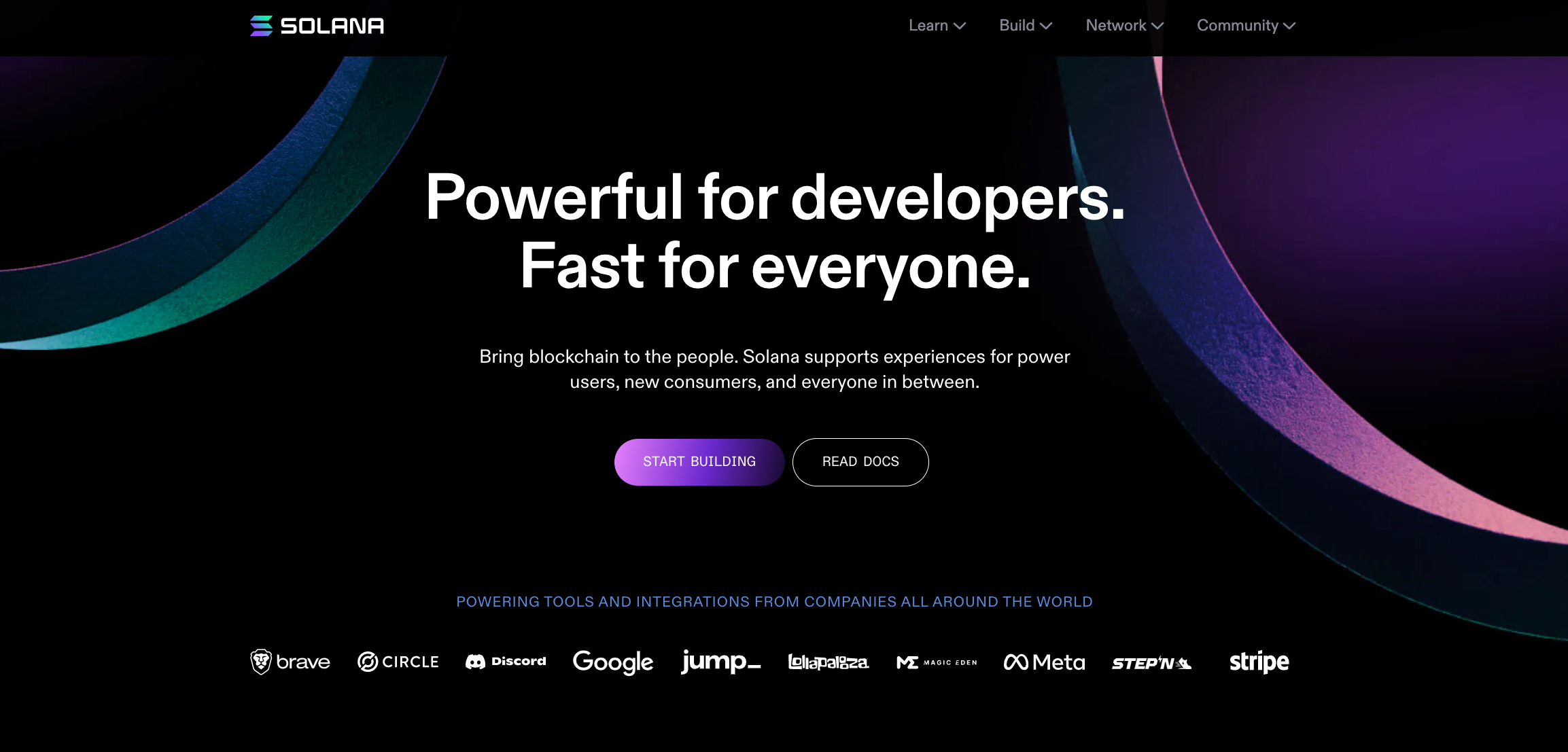 Solana was first introduced in a white paper by Yakovenko in November 2017, who previously worked at Qualcomm, Mesosphere, and Dropbox. The project was originally named Loom, but due to a naming conflict with another project, it was renamed Solana and the company name became Solana Labs.
Solana Labs raised approximately $20 million during private token sales in 2019, and both the Solana protocol and SOL tokens were made available to the public in 2020. The Switzerland-based Solana Foundation was also founded in 2020 to support the Solana ecosystem. In August 2021, SOL prices spiked, drawing mainstream attention to the altcoin. This was due to the launch of a popular NFT collectable project, Degenerate Ape Academy, on the Solana blockchain.
Solana's major advantage is its fast processing speed compared to other cryptocurrencies like Ethereum, which allows for low congestion and fees. Developers hope that the network's high speeds and cost-effective nature will eventually enable Solana to compete with centralized payment processors like Visa. With its flexible platform, various features, and fast processing speed, Solana is quickly becoming a popular choice for those interested in cryptocurrency and decentralized finance.
Solana Price Analysis
Solana has been growing in popularity among crypto investors ever since its launch and is now ranked 11th on the list of top cryptocurrencies. The inflow of the cryptocurrency surpassed $50 million in September and its bullish price prediction has made it a sought-after token.
Analysts predict a bright future for SOL, with potential growth of 10,000% in the next eight years. The token's sharp price increase from 8,500% by January 2022 to an all-time high of $260 is a testament to its potential.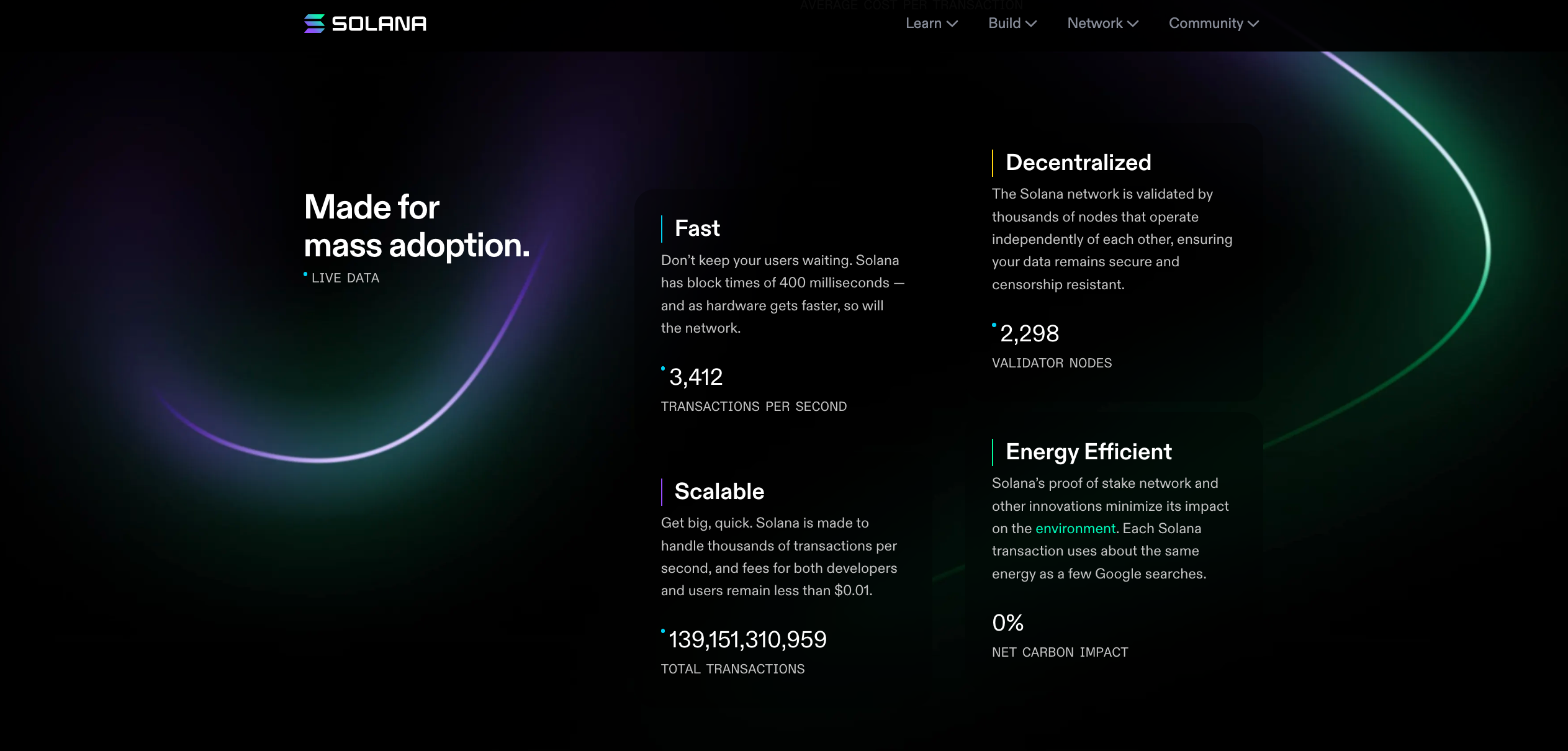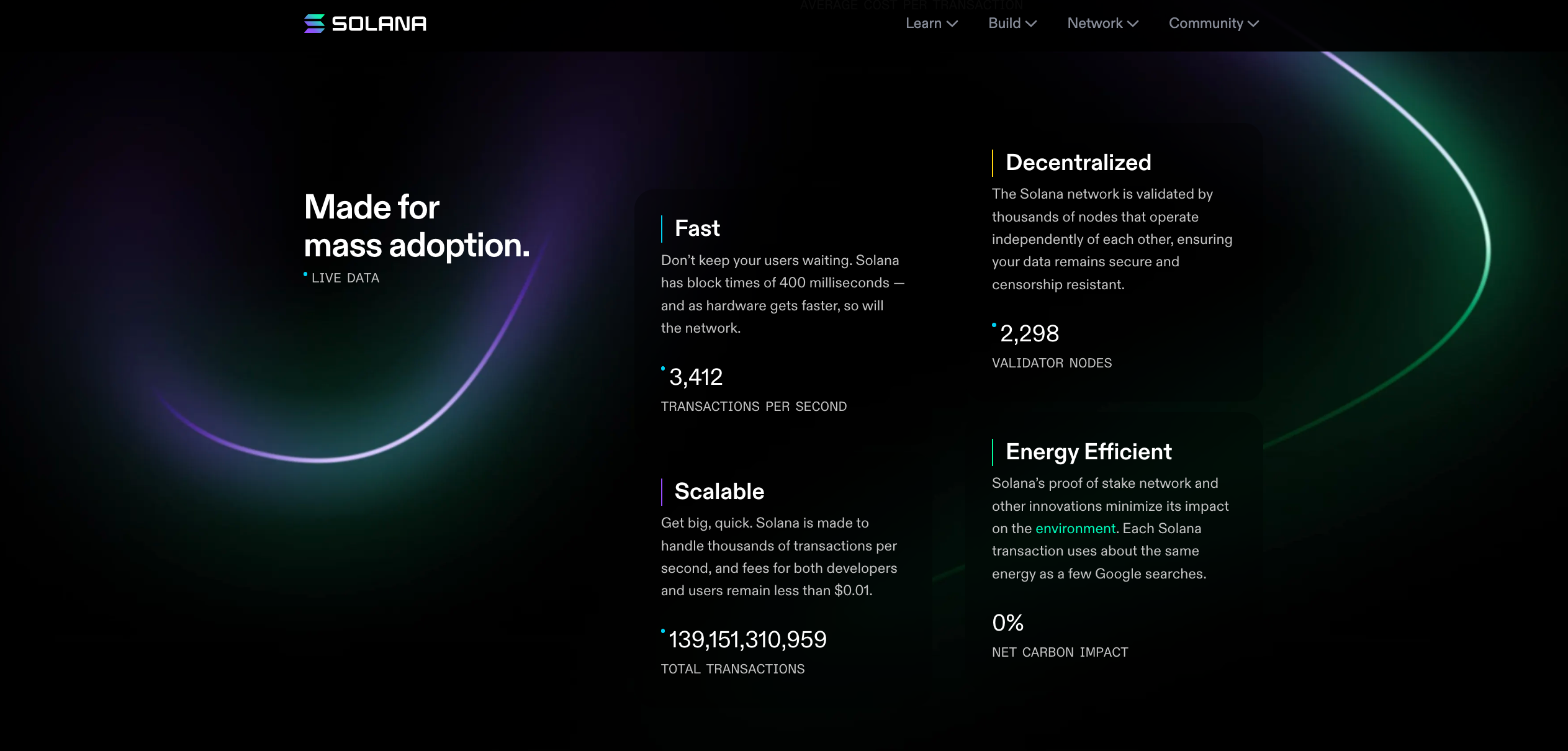 Despite the 24-hour RSI falling below the bullish threshold, indicating a price correction, the overall outlook for Solana remains positive. The market is expected to continue its upward trend in the coming days, driven by strong fundamentals and high liquidity. There are predictions that Solana prices will reach $50 by the end of 2023 and a maximum of $213.55 by 2025. The Solana ecosystem is expected to benefit from the current bull run in the crypto market, and analysts predict that the token will soon break through the $30 resistance level.
The 33% growth in Total Value Locked (TVL) within Solana's decentralized finance network has also contributed to its bullish outlook. Solana blockchain is currently taking applications for its hackathon, and its previous winners include STEPN (GMT) and Dialect.
Solana is expected to remain inside a descending resistance line in the near future, with its price hovering between $20 and $25. Despite the recent surge, Solana's price could not break through the line, but the current bull run in the crypto market is likely to boost its performance.
Solana Price Prediction 2023, 2025 & 2030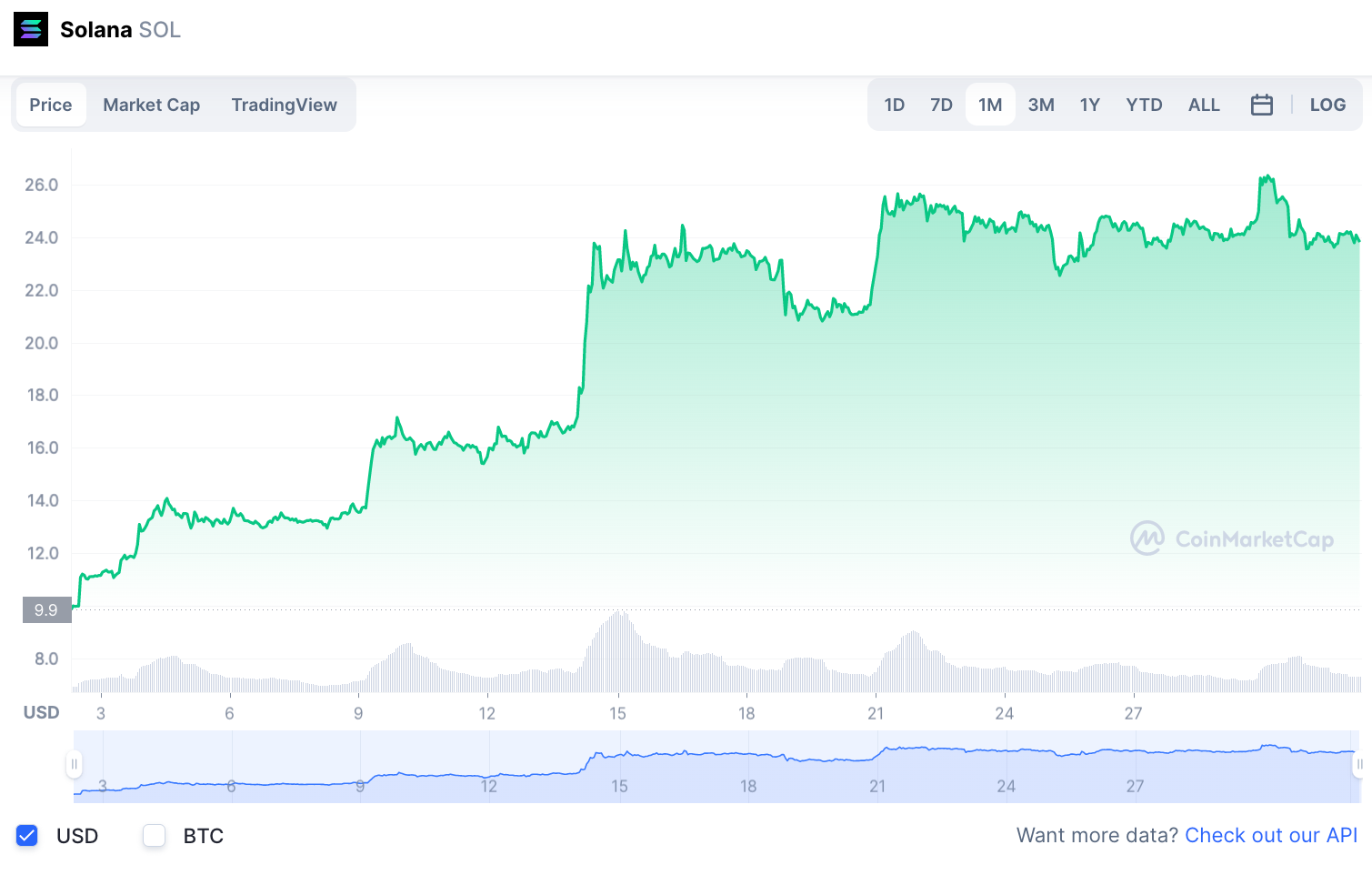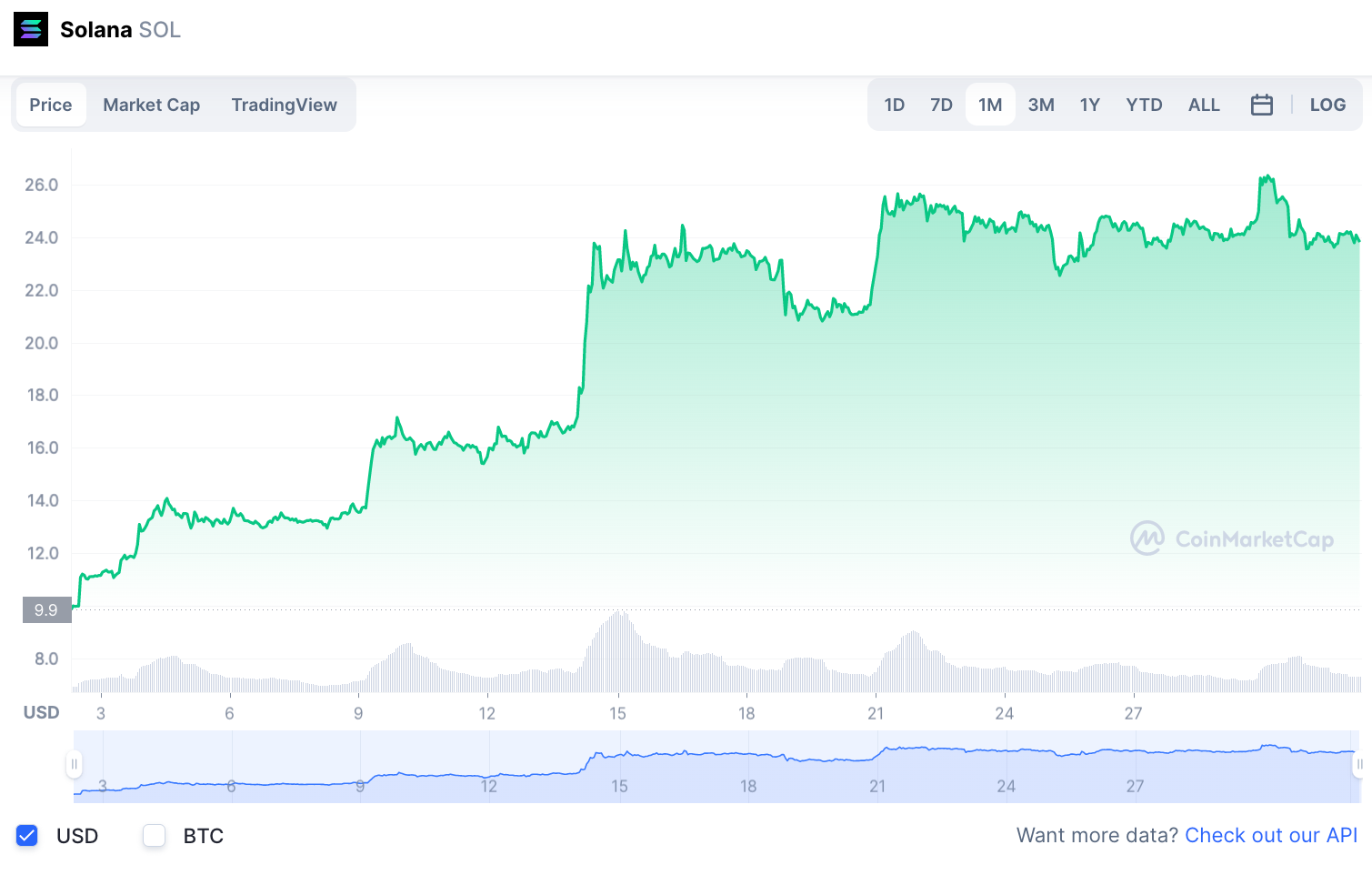 Solana Price Prediction 2023
Solana's price has seen a decline in 2022 after experiencing a significant increase in 2021. Nevertheless, the start of 2023 has shown a positive trend with an increase of over 200%. It is predicted that the price of SOL will exceed $35 by the end of the first quarter of 2023 and could potentially reach close to $40 by the end of the first half of the year.
There may be a slight dip in the price during the third quarter of 2023, with a drop below $30. However, after enduring a bearish phase, the price trend is expected to recover, leading to a rebound. By the end of the third quarter of 2023, the price could regain its position above $40 and possibly reach above $50 by the end of the year.
Solana Price Prediction 2025
Solana's future in 2025 as predicted by crypto analysts is expected to vary quite a lot. Solana's maximum and minimum prices in 2025 are expected to be $213.55 and $174.43 respectively and will average around $179.57.
Some conservative predictions are surfacing in the market as well, with SOL expected to reach $166 in 2025. These predictions take into account various factors such as previous market trends and future speculations but are subject to change due to future technological and economic advancements.
Solana Price Prediction 2030
Solana's price targets through 2030 are quite optimistic and predicted to range between $1106.28 to $1622.84 with an average price of around $1289.15. The highest price is expected in December 2030 and the lowest is in January 2030. However, it's important to note that these predictions will tend to change over a time scale of such length.
Read More:
Fight Out (FGHT) – Newest Move to Earn Project
CertiK audited & CoinSniper KYC Verified
Early Stage Presale Live Now
Earn Free Crypto & Meet Fitness Goals
LBank Labs Project
Partnered with Transak, Block Media
Staking Rewards & Bonuses