Trade between China and Russia boomed last year, providing a lifeline to Russia's beleaguered economy and showing the limits of Western sanctions, according to a new report.
Moscow boosted imports of technologies critical to its war in Ukraine including semiconductors and microchips from China, the report by the D.C.-based nongovernmental organization Free Russia Foundation said. China's increased purchases of Russian exports, driven by energy sales, more than offset the declines from major Western trading partners including the U.S., U.K. and some European Union countries.
"As the U.S., EU, the U.K. have all scaled back operations with Russia, China has emerged, by a wide margin, to be Russia's most important trade partner," the report says.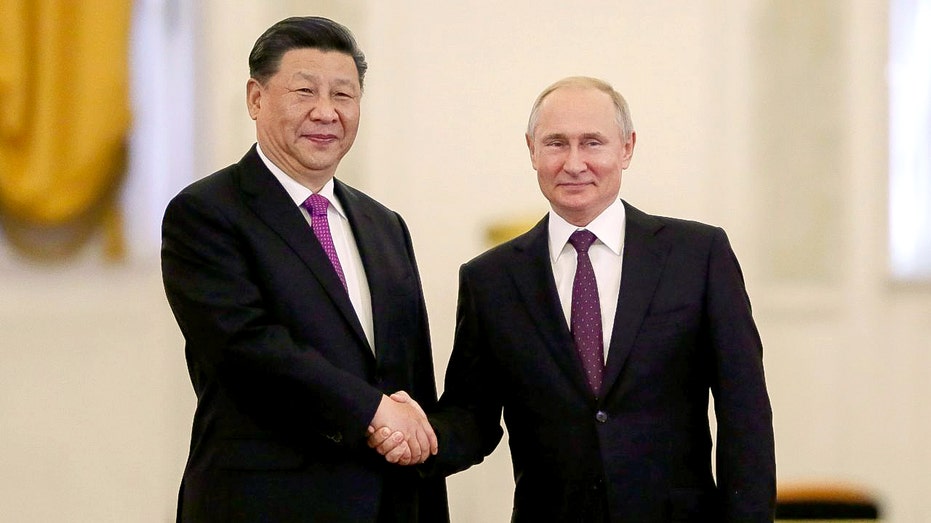 Based on 40 million entries of customs records obtained by the Free Russia Foundation, the report offers a granular view of Russia's trade, which was obscured after the imposition of Western sanctions. In April, Russian customs authorities suspended their monthly publication of data on exports and imports, among other statistics, saying at the time that it wanted to avoid "incorrect estimates, speculations and discrepancies in terms of import deliveries." Its January 2022 data are the latest available.
RUSSIAN OLIGARCHS INVEST IN US COMMERCIAL REAL ESTATE, BYPASSING SANCTIONS AS FEDS WARN BANKS
Russian and Chinese trade authorities didn't respond to requests for comment.
China has become a supplier of some key technologies that can have a military purpose despite the Western sanctions. China sold $3.3 million worth of unmanned aerial vehicles, or drones, to Russia last year, according to the data. The report noted that drone deliveries to Russia continued in November and December from the United Arab Emirates, Hong Kong, China and Singapore. 
Russia last year increased its imports of semiconductors and microchips by around 34%, with China emerging as the major source. That has helped Russia increase its overall import of chips to $2.45 billion in 2022 from $1.82 billion in 2021, despite Western sanctions targeting that trade. 
Russia and China have spent years forging stronger economic ties, including a $55 billion gas pipeline and Russia's increased usage of China's yuan. The economic relationship has deepened even as long-simmering concerns remain among officials in Moscow that Russia could become captive to China's economic orbit.
The Free Russia Foundation obtained the data in coordination with Madrid-based IE University from a third-party data provider that offers value-chain analysis to companies. The team that worked on the report included Russian economists and former Russian officials based outside of Russia, including Sergey Aleksashenko, a former central bank deputy chairman, and Vladimir Milov, a former deputy energy minister and an opposition politician.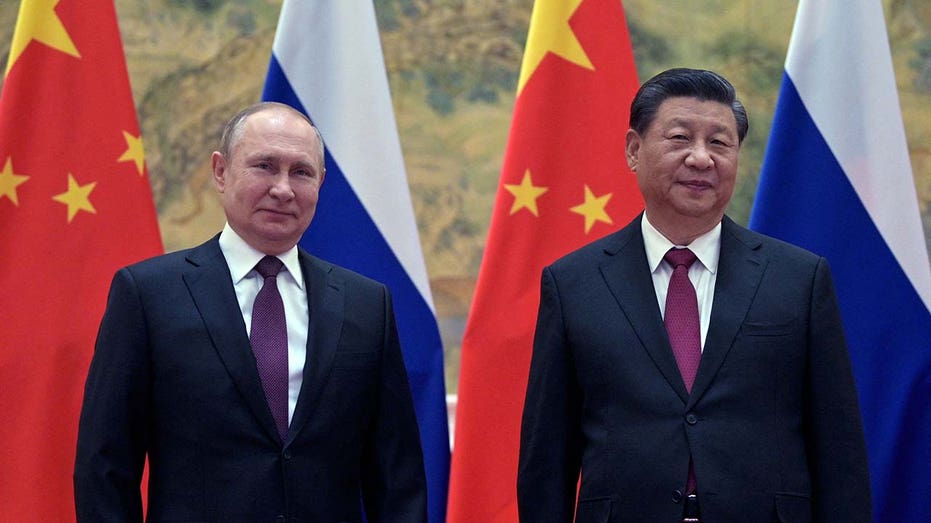 To verify its validity, the authors compared the data set with official Russian trade statistics published up to January 2022 and Russia's trade partners' 2022 data. One of the limitations of the data set, the report says, is that the records are partially redacted for military transactions.
Trade between Russia and China rose by roughly $27 billion between March and September of last year compared with the same period in 2021, according to the report, to reach $99 billion.  
US' TRIPARTITE CHIP ALLIANCE SHOULD SPOOK CHINA
Much of the growth was because of higher sales of crude, which Russia began diverting to China and other markets such as India and Turkey as Western countries restricted purchases of Russia's energy products. 
Russia also grew more dependent on Chinese goods. About 36% of its imports were from China in the period from March to September. That is up sharply from 21% in 2021 in the same period. 
After Russia's invasion, the U.S., South Korea and Japan all banned the sales of high-tech products including semiconductors on which Russia relies.
As some of Russia's traditional suppliers of high-tech goods, such as Germany, the Netherlands and South Korea scaled back their shipments, imports from China more than doubled. In the March to September period, the value of Chinese semiconductor exports to Russia jumped from $200 million in 2021 to over $500 million last year. The number of transactions rose as well, the report says.
Russia also imported semiconductors from Turkey, Kazakhstan and Kyrgyzstan. While these countries don't have substantial domestic semiconductor industries, Russia can purchase widely accessible chips from distributors there, analysts say.
CLICK HERE TO GET THE FOX BUSINESS APP
"China is capable of producing many types of lower-tech chips domestically, so it is unsurprising Russia is buying these," said Chris Miller, associate professor at Tufts University who wasn't involved in the report. 
Still, Mr. Miller said, "military systems use a wide array of chips and so they could be facing shortages for specific chips even if they're able to buy large volumes of other chips."