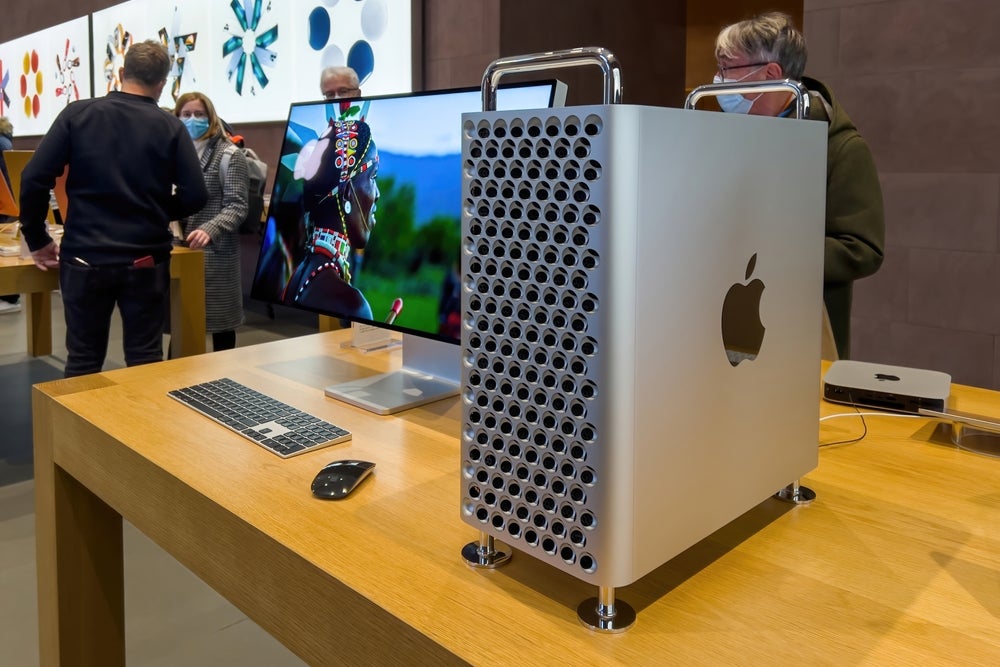 Apple Inc.'s AAPL next version of the Mac Pro may not allow users to upgrade the graphics card or the RAM. However, the Mac Pro's Graphics Processing Unit or GPU would be powerful with up to 76 cores. 
What Happened: Apple expert and prominent tech journalist Mark Gurman took to Twitter to share some latest updates about the next-generation Mac Pro. 
See Also: How To Buy Apple (AAPL) Shares
He said the next Mac Pro might not allow users to upgrade the graphics card or the device's memory. This means that once users purchase a Mac Pro, they won't be able to improve the computer's graphics or memory capabilities. 
What users would be able to upgrade on the new Mac Pro is the storage. Gurman further added that the new Mac Pro design would be the same as the current version that uses Intel processors. 
Additionally, he said apart from the addition of the M1 to M2 Ultra chip, the "big difference between a Mac Pro and a Mac Studio" should be "performance from more cooling."
Why It's Important: Earlier this month, Gurman said that Apple plans to launch a new Mac Pro with an M2 Ultra chip. He also said the new Mac Pro would look identical to the 2019 model and lack user-upgradeable RAM. 
While Gurman said that the new Mac Pro would offer two SSD storage slots and for graphics, media and networking cards, not being able to upgrade the RAM might not sit well with customers considering the current Intel-based Mac Pro allows them to do so. 
Read Next: Apple Launches Video With 'Ted Lasso' Fame Nick Mohammed For Data Privacy Day