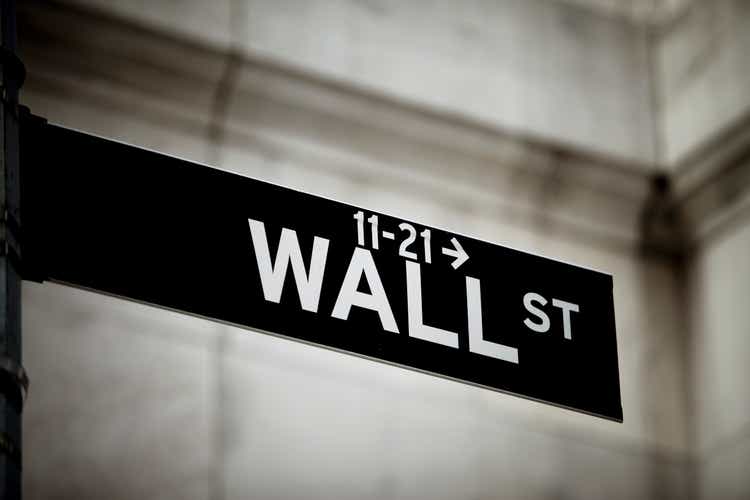 After a choppy start, stocks gained ground through the middle of Thursday's trading, with the major U.S. equity averages eventually finishing the session with gains. With the positive response to Tesla's (TSLA) earnings providing a catalyst, the Nasdaq led the upswing, climbing by 1.8%
the Nasdaq Composite (COMP.IND) closed +1.8%, the S&P 500 (SP500) ended +1.1% and the Dow (DJI) finished +0.6%.
The Nasdaq paced the advances in the major averages, climbing 199.06 points to close at 11,512.41. The Dow Jones rose 205.57 points to end at 33,949.41 and the S&P 500 advanced 44.21 points to finish at 4,060.43.
Ten of the 11 S&P sectors ended higher. Energy led the advance, jumping 3.3%. Consumer Discretionary climbed about 2%, with notable advances also coming from Communication Services and Info Tech. Consumer Staples recorded a mild retreat.
"Stocks are flying again, this time led by growth and tech. The market continues to price in a very dovish Fed, as it sees a terminal rate of 5.0%, followed by a series of rate cuts in [the second half of 2023]," analyst Leo Nelissen told Seeking Alpha. "Essentially, it means that the market needs an economic soft landing and a steep inflation decline toward 2%."
Nelissen added: "Given economic fundamentals, including secular challenges like wage growth and a weaker dollar, I do not believe that the fight against inflation will be as easy as the market expects. Moreover, if the Fed were to become dovish to protect the market, inflation would re-accelerate, triggering a 1970s-style scenario."
After mixed performances in two consecutive sessions, stocks saw further uncertainty during Thursday's early action. Shares found their footing in the late morning, however, and pushed higher from there.
Tesla (TSLA) represented a bright spot, climbing 11% in the wake of its quarterly report. Shares also benefited from an upbeat forecast, which predicted a 2023 production rate of around 2M cars.
Elsewhere on the earnings front, IBM (IBM) lost ground following its quarterly report. Southwest (LUV) also slumped after the airline reported a wider-than-expected Q4 loss, hurt by an $800M dent caused by the operational problems the firm faced during the Christmas holiday.
Beyond the earning news, investors also digested new data on the economic front. Government statistics showed that the U.S. economy expanded by more than expected in the final three months of 2022. The report indicated that the Q4 GDP rose 2.9%, better than the 2.7% growth that economists had predicted.
Turning to the bond markets, rates were higher. The 10-year Treasury yield (US10Y) advanced about 3 basis points to 3.50%. The 2-year yield (US2Y) climbed 5 basis points to 4.18%.
Looking at corporate news outside of earnings, Chevron (CVX) advanced after raising its dividend and announcing a new $75B stock repurchase program.