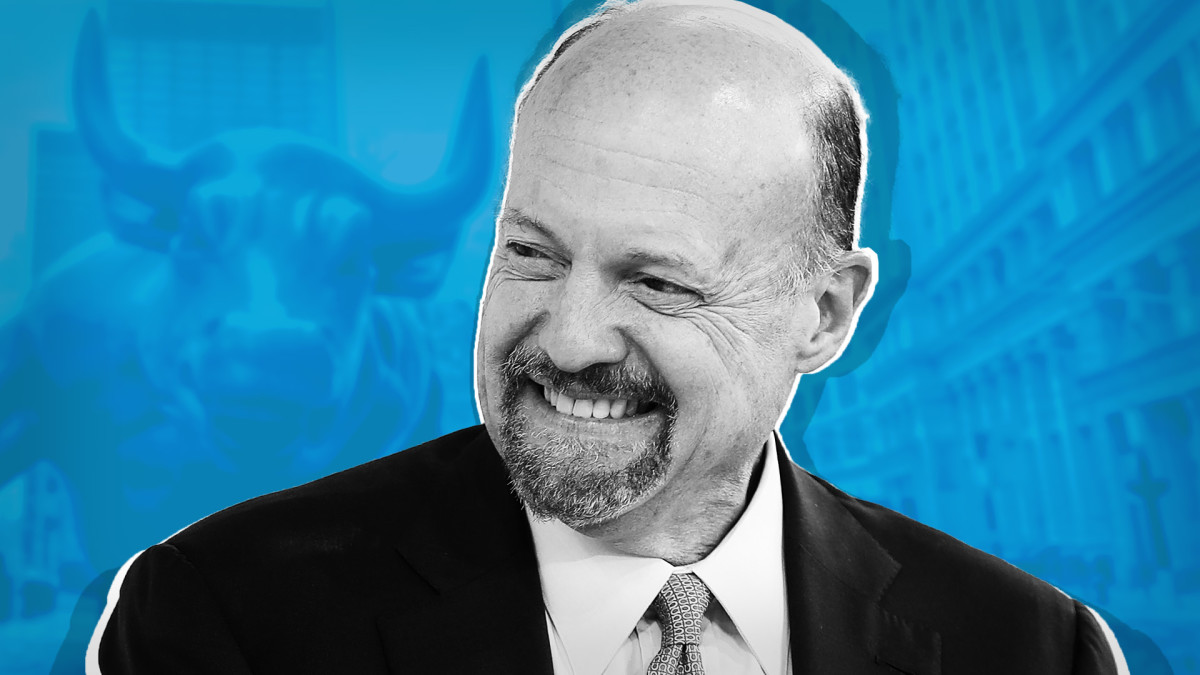 Jim Cramer is knocking on Wood.
Mind you, we're not saying that the outspoken CNBC host is very superstitious, getting all worried about broken mirrors and black cats. No, actually, we're referring to famed investor Cathie Wood.
Cramer took a tweet shot at the chief executive of Ark Investment Management on Jan. 31 over her support for the virtual healthcare services company Teladoc  (TDOC) – Get Free Report. 
"I have to hand it to Cathie Wood and her buying of Teladoc," he said. "She is not fazed by anything including her own poor performance or the poor performance of this stock… Radically strong."
Wood has been on something of a buying spree with Teladoc shares, having most recently snapped up over 125,000 shares of the Purchase, NY-based company on Jan. 26.
Teladoc, which has tumbled 59% over the past year amid the overall slump in technology stocks, is the ninth biggest holding in Wood's flagship Ark Innovation ETF.
Teladoc, which is expected to report results at the end of February, announced a restructuring plan on Jan. 18 that was intended to reduce operating costs. Among other things, the company cut its workforce by about 6%.
And Twitter Responds…
Wood's flagship Ark Innovation ETF  (ARKK) – Get Free Report has slid 41% during the past year and 76% from its February 2021 peak. But the fund has rebounded about 25% this year. 
Naturally Cramer's remarks kicked off a veritable snark parade of wisecracks, hostile comments, and mockery.
One person posted a GIF from the video for Alanis Morissette's 1996 song "Ironic".
"Are you fazed by your own performance Jim?!" one person tweeted.
"Maybe she doesn't flip flop on her stocks the minute a stock doesn't do what she wants like Jimbo," another tweet read. 
This was hardly the first time Cramer has taken Wood to the woodshed. Last May on CNBC, Cramer described Wood as "the kiss of death."
"You have to throw out all the bromides and really speak truthfully here because the viewers deserve it," Cramer said. "She's awful."