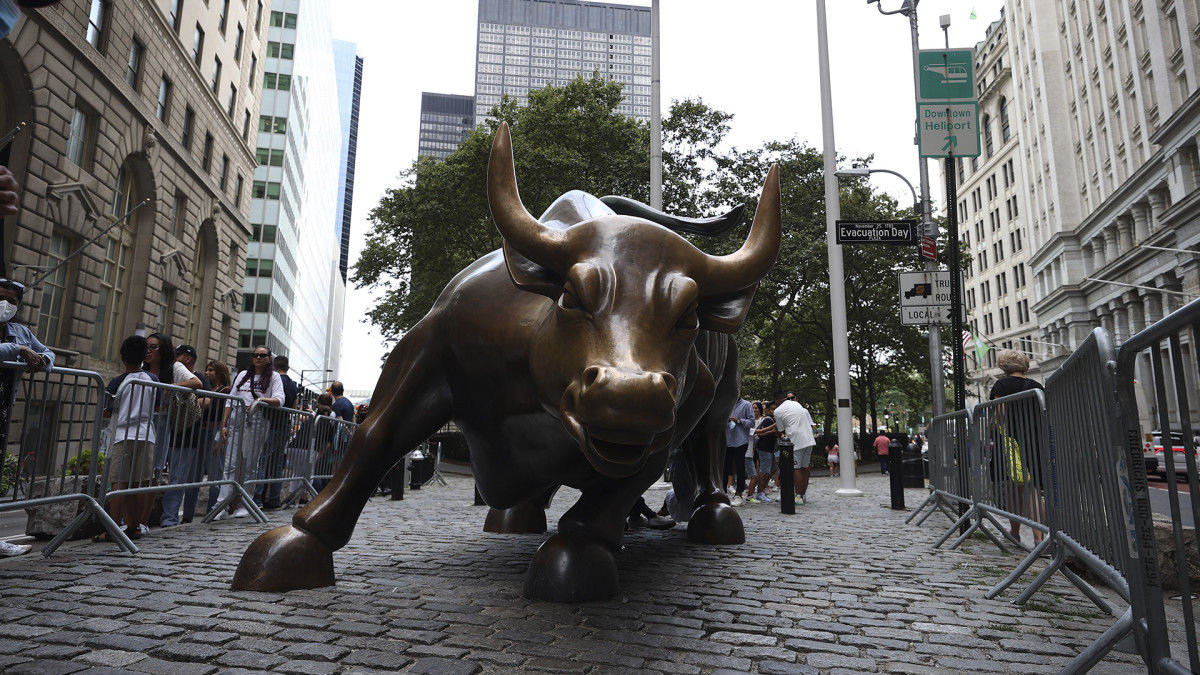 What bear market? 
Wall Street managed to close out January with a bang, marking the best performance in four years. 
However, the Federal Reserve may dampen some spirits later Wednesday when it announces its rate decision. Investors expect a quarter-point hike. 
Stephen Guilfoyle, Real Money contributor, gave his thoughts on the Fed in his column Wednesday morning. 
It would appear that the economy has regained its hold over payroll and payroll-related costs as it edges either into or very close to recession. Now, it's up to the Fed. I am on the record as having stated (over and over) that the Fed needs/needed to pause — probably back in November — in order to avoid what now seems likely. Does what is probably a more dovish voting composition of the FOMC see the oncoming headlights in the tunnel?

Or do they still fear the same inflation that was more a result of a pandemic, a war in Europe and excruciatingly sloppy fiscal discipline in Congress than anything they were capable of doing or preventing at the time. Oh, the Fed was the great enabler, so they are not guilt-free, and they were slow to recognize that inflation would be more than transitory. (In all honesty, as an economist, I was nearly as slow as they were to see this in real-time. Obviously, that last Covid fiscal package was pure foolishness.)
And while the Fed will remain in focus until this afternoon, tech earnings still loom. 
Meta, Alphabet, Apple and Amazon will help set the tone for the rest of the week and perhaps even the rest of the earnings season. 
Apple, in particular, is expected to post its first revenue miss since 2019 and while it's known as an "own it don't trade it" stock from Guilfoyle himself, any earnings volatility could cause investors anxiety. 
Watch TheStreet Today for more on the Federal Reserve and tech earnings. 
Top Stories From TheStreet: