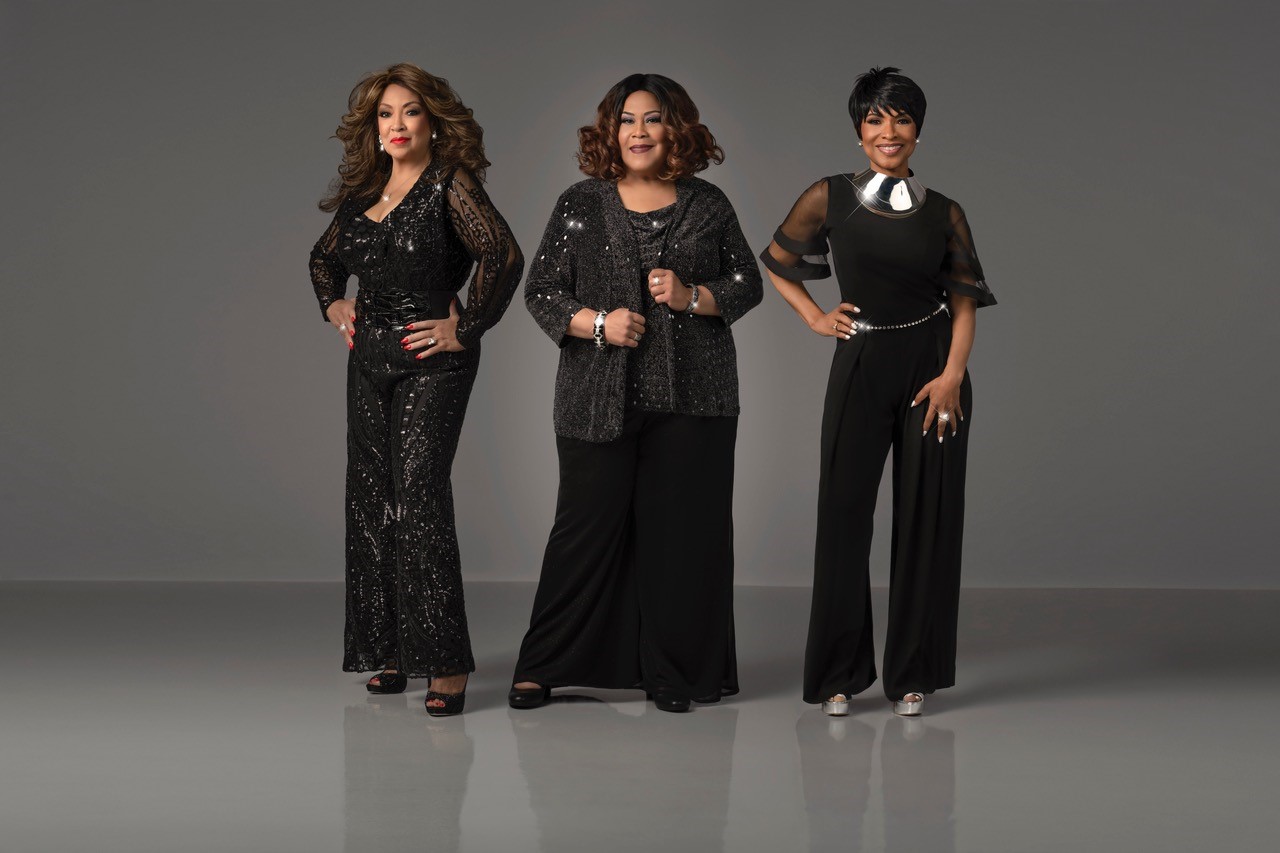 Disco flourished in clubs and on the radio throughout the 1970s. By the early 80s, an invasion of new wave artists like Duran Duran, ABC and Culture Club with their pop-meets-dance hits had largely replaced disco. Catchy music never truly dies though.
The singers will perform new original music as well as hits like Clifford's "Red Light" and "Runaway Love," Wash's "It's Raining Men," "Gonna Make You Sweat" and Chic's "Everybody Dance" and "Le Freak." Three decades of music will marry disco, soul, pop, dance and R&B into a show that often has audiences out of their seats, singing along and dancing.
Wright said audiences can expect to have a great time and should bring their dancing shoes. "We are covering some of our old hits and doing some of our new music so it is going to be a night that will take you back to the days of Studio 54," she said.
"It's going to be so much fun. There's no way you can come see the show and not have a good time," said Clifford, noting that the audience spans all ages. "It's for everybody, it's a very family-friendly show. Each night that we go out and perform I am always amazed at the younger audiences and they know the words to the songs and they are singing along with us and dancing."
Wash loves performing live and seeing the audience's energy. "The energy that I give them and the energy that they give back to me — that immediate response is what fuels a show when everybody is kind of in the same mind space of enjoying themselves," she said. "We want them to bring their husbands, wives, boyfriends, girlfriends or just friends and just come out and have a great time."
The Valentine's Day weekend show will be like a trip down memory lane for those who grew up listening to the music of the 70s, 80s and 90s as well as new fans who are discovering this music anew.
Wright said the tour, which began last year and runs through October, is paced nicely with a few shows a month across a dozen cities. "What is great about it is the fact we are still working after 40-some years and the people still love the music," she said. "I am also working with a group of people that are really exceptional. We all get along and it has just been fun. The way that the tour has been paced, it's just perfect. It allows us to be out there and do our shows, go home and then back out."
Clifford, whose songs spent a combined 60 weeks topping Billboard's dance music charts, said she has had several memorable moments during her career. "The most thrilling for me was appearing on 'American Bandstand,'" she said. "I always loved that show and then all of a sudden here I was on the set of this show performing and being interviewed by Dick Clark. It was huge for me."
Wright was a vocalist with Chic before launching a solo career that is noted for her hit song "Saturday." She remembers the first time she heard one of Chic's songs on the radio after she moved to New York City and they had recorded an album for Atlantic Records. "I remember being in a taxi and on WBLS, they played our song and I was just over the moon," she said.
A two-time Grammy nominee, Wash's career spanned singing in uber-popular groups like The Weather Girls and C&C Music Factory. There have been many memorable moments but she said a career high was singing "It's Raining Men" at a holiday party in December 2000 at the White House for former president Bill Clinton and guests. "That was surreal. It's been an amazing career that I wasn't sure I was ever going to have," she said. Even the fact that a snowstorm rolled in earlier that day, and not all the 500 expected guests could show up didn't spoil the party for her.
Wash's career was capitulated to fame by that dance blockbuster, but admits she initially didn't see the song becoming a hit. "Paul Jabara wrote the song with Paul Schaffer and when Paul Jabara played the song for me, I told him I didn't think anybody would be interested in the song or it being a hit," she said. "He continued to ask us to record the song…we decided to go into the studio and recorded the song in roughly 90 minutes. We just kind of walked out of the studio and continued what we were doing at the time. The song actually became a hit in the clubs long before mainstream radio even picked up on it. Paul would take the record to the DJs and ask them to play it and they would. The club people just loved it."