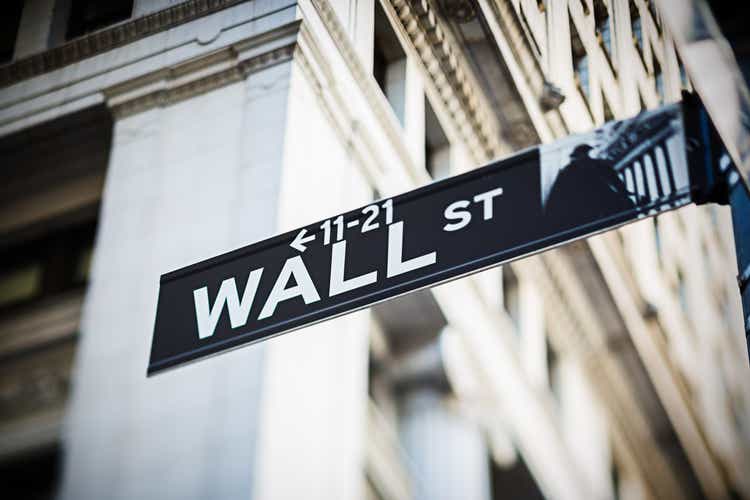 Giving up some of the gains posted last week, stocks suffered a downdraft on Monday, as investors expressed jitters ahead of a busy week of news. The next several days will see the Federal Reserve's next interest rate decision, the release of a string of key tech earnings and a crucial employment report.
The Nasdaq Composite (COMP.IND) finished -2.0%, the S&P 500 (SP500) ended -1.3% and the Dow (DJI) closed -0.8%.
The Nasdaq led the major averages lower, falling 227.90 points to close at 11,393.81. The S&P 500 slumped 52.79 points to end at 4,017.77 and the Dow retreated 260.99 points to finish at 33,717.09.
Ten of the 11 S&P sectors finished lower. Energy led the retreat, falling by 2.3%. Meanwhile, Consumer Discretionary, Communication Services and Info Tech all posted declines of at least 1.7%. Consumer Staples recorded a fractional gain.
"Call it profit-taking ahead of what is legitimately a huge week for the market," analyst Mike Zaccardi told Seeking Alpha.
Zaccardi pointed to a crucial series of earnings reports due out Thursday afternoon, with Apple (AAPL), Amazon (AMZN) and Alphabet (GOOG) (GOOGL) all set to announce their financial figures. However, he added that investors should not "overlook key numbers from ExxonMobil (XOM), McDonald's (MCD) and UPS (UPS) Tuesday."
Meanwhile, Wednesday will see the Fed's interest rate decision. While markets widely expect a 25-basis-point increase, investors will key into commentary from Fed Chief Jerome Powell, who will set the tone for the central bank's policy expectations for the coming months.
"Oh, and we have the January jobs report Friday," Zaccardi added. "All that is in the queue, yet the VIX is just at 20 and even the short-term 9-day VIX is not all that elevated."
The analyst concluded: "I would not be surprised to see a further retreat to stocks after a very strong January, but an up first month of the year after a positive Santa Claus Rally is historically bullish for the remaining 11 months on the calendar."
Looking to the bond market, Treasury yields edged up on Monday. The 10-year yield (US10Y) rose 3 basis points to 3.55% and the 2-year yield (US2Y) climbed 5 basis points to 4.26%.
Among active stocks, SoFi Technologies (SOFI) was a standout gainer, posting a double-digit percentage advance after the fintech announced a strong 2023 forecast.