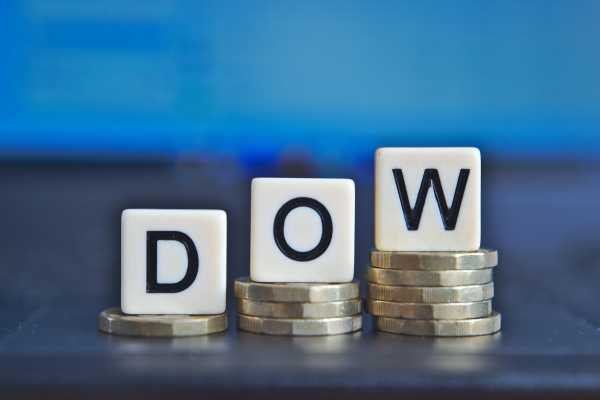 Investors began an earnings-heavy week with a renewed enthusiasm for high profile stocks that were beaten up last year, but Tuesday's price action paints a different picture with the major stock indexes expected to drop sharply on the opening. To put it another way, if yesterday was the 'calm' then today is the 'storm'.
On the opening on Tuesday, the blue chip Dow Jones Industrial Average is trading 33487.91, down 141.65 or -0.42%. The benchmark S&P 500 Index is at 3998.83, down 20.98 or -0.52% and the tech-heavy NASDAQ is trading 11293.03, down 71.38 or -0.63%.
Although some traders are looking ahead to next week's Fed interest rate decision, it's going to be earnings that will direct the market's direction on Tuesday and most likely the rest of the week.
Analysts now see fourth-quarter earnings for S&P 500 companies dropping 3% year-on-year, nearly twice as much as the 1.6% annual drop seen at the beginning of the year, according to Refinitiv data.
GE Shares Rise on Better-than-Expected Earnings
General Electric traded more than 2% higher in the premarket after the industrial giant posted quarterly results that beat analyst expectations, but couldn't hold those early gains.
GE earned $1.24 per share on revenue of $21.79 billion for the previous quarter. Analysts expected earnings of $1.13 per share on revenue of $21.59 billion, according to Refinitiv.
"2022 marked the beginning of a new era for GE. We successfully launched GE HealthCare, delivered strong financial performance, made significant operational progress, and continued our steadfast commitment to our customers. Thanks to the high-quality work of our team, GE ended the year with solid revenue growth and margin expansion," CEO Larry Culp said in a statement.
At 14:44 GMT, GE is trading $79.18, down $0.59 or -0.74%.
Johnson & Johnson Forecasts 2023 Profit Above Expectations on Pharma Strength
Johnson & Johnson is bucking the trend early Tuesday with a small gain after the company forecast annual profit above Wall Street estimates, as steady demand for its drugs such as cancer treatment Darzalex is expected to help ease pressure from inflation and a strong dollar.
Shares of the drugmaker, however, fell 1% to $166.12 in premarket trading as fourth-quarter sales missed analysts' estimates due to lower demand for its medical devices.
Nonetheless, J&J shares were able to recover those earlier losses after the opening and is now trading at $168.57, up $0.26 or +0.15%.
Verizon Forecasts Profit Below Estimates on Slowdown Worries, Shares Fall
Verizon Communications Inc's annual profit forecast fell short of Wall Street estimates on Tuesday, as it grapples with slowing growth in wireless customer sign-ups compared with last year and makes heavy investments in 5G technology.
Shares in the Dow Jones Industrial Average company are down 1.58% to $38.95 shortly after the opening.
Short-Term Outlook
It looks like it's going to be a long-day on Wall Street with trading in dozens of stocks on the New York Stock Exchange briefly halted shortly after the market opened on Tuesday due to an apparent technical issue.
The major stocks impacted included Morgan Stanley, Verizon, AT&T, Nice and McDonald's. As of 14:50 GMT, it appears that all of the NYSE's systems were operational.
The volatility could continue after the close with Microsoft reporting its latest earnings. All three major indexes could be impacted by the news.