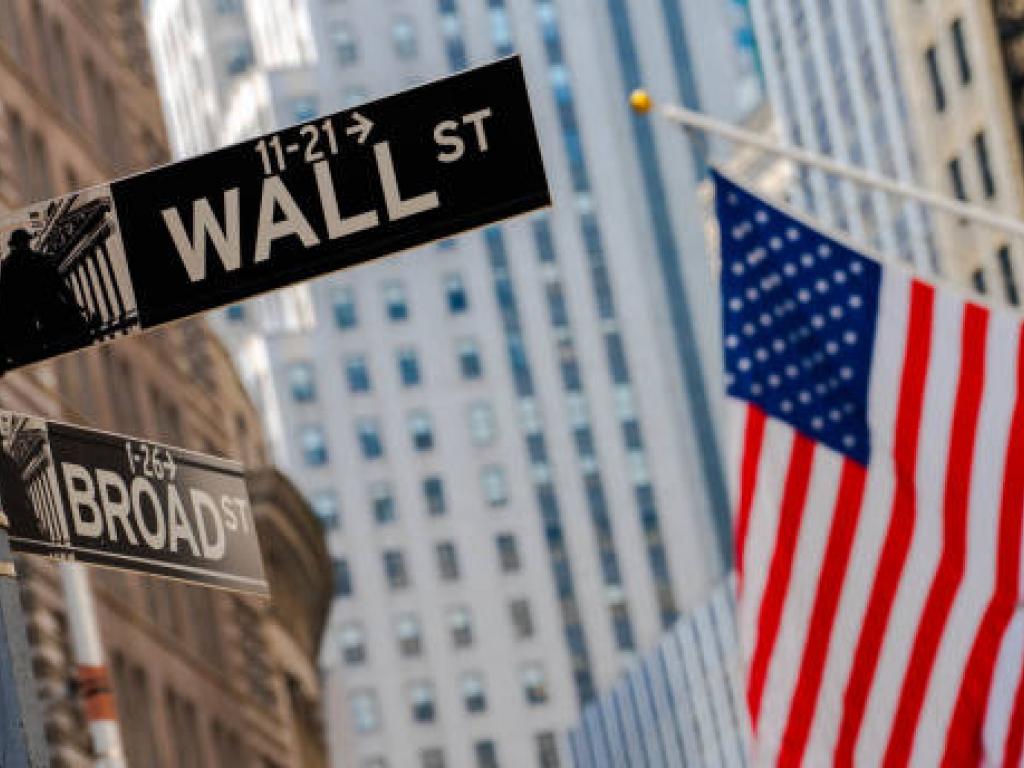 U.S. stocks traded mostly flat midway through trading, with the Dow Jones trading slightly higher on Tuesday.
The Dow traded up 0.03% to 33,638.42 while the NASDAQ fell 0.07% to 11,356.65. The S&P 500 also fell, dropping, 0.09% to 4,016.08.
Check This Out: Microsoft Set To Report Earnings Today After Cutting Jobs, Here's A Look At Recent Price Target Changes By The Most Accurate Analysts
Leading and Lagging Sectors
Real estate shares gained by 0.6% on Tuesday. Meanwhile, top gainers in the sector included Offerpad Solutions Inc. (NYSE:OPAD), up 7%, and Opendoor Technologies Inc. (NASDAQ:OPEN), up 4%.
In trading on Tuesday, energy shares fell by 1%.
Top Headline
Verizon Communications Inc (NYSE:VZ) reported better-than-expected Q4 sales results.
Verizon reported a fourth-quarter FY22 sales growth of 3.5% year-on-year to $35.3 billion, beating the consensus of $35.1 billion. Adjusted EPS of $1.19 was in line with the consensus.
Verizon said it expects adjusted EPS of $4.55 – $4.85, below the consensus of $4.99.
Equities Trading UP
Baudax Bio, Inc. (NASDAQ:BXRX) shares shot up 54% to $4.84 after the company announced the outcome of its first interim analysis in a Phase II trial of BX1000 for neuromuscular blockade in patients undergoing elective surgery.
Shares of bioAffinity Technologies, Inc. (NASDAQ:BIAF) got a boost, shooting 86% to $2.9805 after the company announed the publication of results of its clinical trial in peer-reviewed journal Respiratory Research.
Axcella Health Inc. (NASDAQ:AXLA) shares were also up, gaining 37% to $0.5954 after the comapny announced a regulatory path to registration of AXA1125 in the treatment of Long COVID Fatigue.
Equities Trading DOWN
Satixfy Communications Ltd. (NASDAQ:SATX) shares tumbled 76% to $1.71. SatixFy recently appointed Ido Gur as its new Chief Executive Officer.
Shares of LogicMark, Inc. (NASDAQ:LGMK) were down 41% to $0.2146 after the company reported pricing of $5.2 million underwritten public offering priced above market.
Verb Technology Company, Inc. (NASDAQ:VERB) was down, falling 49% to $0.1997 after the company priced its $7.2 million underwritten public offering of common stock.
Also Check This Out: Context Therapeutics And 3 Other Stocks Under $1 Insiders Are Aggressively Buying
Commodities
In commodity news, oil traded down 1% to $80.78 while gold traded up 0.3% at $1,934.80.
Silver traded up 0.8% to $23.74 on Tuesday while copper fell 0.3% to $4.2440.
Euro zone
European shares were mostly lower today. The eurozone's STOXX 600 fell 0.24%, London's FTSE 100 fell 0.25% while Spain's IBEX 35 Index gained 0.35%. The German DAX declined 0.13% French CAC 40 rose 0.14% and Italy's FTSE MIB Index rose 0.22%.
The S&P Global Eurozone services PMI climbed to 50.7 in January from 49.8 a month ago, while manufacturing PMI rose to 48.8 in January from 47.8. The consumer confidence indicator in the Eurozone climbed by 1.1 points to -20.9 in January. The S&P Global French composite PMI slipped to 49 from 49.1, while German composite PMI climbed to 49.7 in January from 49.0. The GfK Consumer Climate Indicator in Germany increased to -33.9 heading into February versus a revised reading of -37.6 in January.
The S&P Global/CIPS UK services PMI dropped to 48 in January from 49.9 in the previous month, while manufacturing PMI rose to 46.7 from 45.3.
Asia Pacific Markets
Asian markets closed mostly higher on Tuesday, with Japan's Nikkei 225 adding 1.46% and India's S&P BSE Sensex gaining 0.06%. Many Asian markets were closed for the Lunar New Year holidays.
The au Jibun Bank Japan composite PMI climbed to 50.8 in January versus a final reading of 49.7 in the prior month. Australian composite PMI rose to 48.2 in January from 47.5 in the previous month.
Economics
The S&P Global services PMI rose to 46.6 in January from 44.7 in the previous month, while manufacturing PMI rose to 46.8 in January from 46.2.
The manufacturing activity index in the Richmond area fell to -11 in January from 1 a month ago.
Now Read This: Markets Turn More Bullish Ahead Of Earnings
COVID-19 Update
The U.S. has the highest number of coronavirus cases and deaths in the world, reporting a total of 103,888,290 cases with around 1,129,140 deaths. India confirmed a total of at least 44,682,100 cases and 530,730 deaths, while France reported over 39,485,570 COVID-19 cases with 163,940 deaths. In total, there were at least 673,626,060 cases of COVID-19 worldwide with more than 6,748,580 deaths.