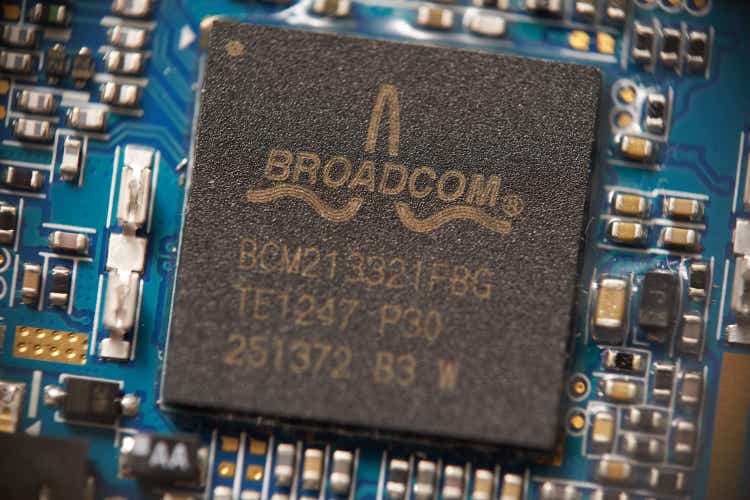 Broadcom (NASDAQ:AVGO) shares spiked to session highs, up more than 2%, after an influential analyst said Apple (NASDAQ:AAPL) has halted work on creating its own Wi-Fi chips.
TF International Securities analyst Ming-Chi Kuo said on Thursday that Apple (AAPL) had halted work on its own chips "for a while." The decision was made to prioritize its own 3nm Apple Silicon.
"The slowdown of processor upgrades is unfavorable to the sales of end products (such as A16 and M2 series chips)," Kuo wrote in a blog post. "Therefore, to ensure that the world's most advanced 3nm processors can enter mass production smoothly in 2023–2025, and the performance upgrade and power consumption improvement can significantly improve vs. predecessors, Apple has devoted most of its IC design resources to the development of processors."
Apple (AAPL) is reportedly working on a Wi-Fi chip and not the more difficult to create Wi-Fi + Bluetooth chip, Kuo added.
However, it was reported earlier this month that Apple (AAPL) is working to replace the combination Wi-Fi and Bluetooth chips it uses from Broadcom (AVGO) with its own, homemade chipset starting in 2025.
Following Kuo's report, Bloomberg reported that work on the combination Wi-Fi + Bluetooth chip remains ongoing.
The move is potentially huge for Broadcom (AVGO) as it generates roughly 20% of its revenue from Apple (AAPL).
Apple (AAPL) shares were up 0.8% in mid-day trading on Thursday.
On Wednesday, the U.K.'s competition regulator said it would investigate Broadcom's (AVGO) $61B acquisition of VMware.