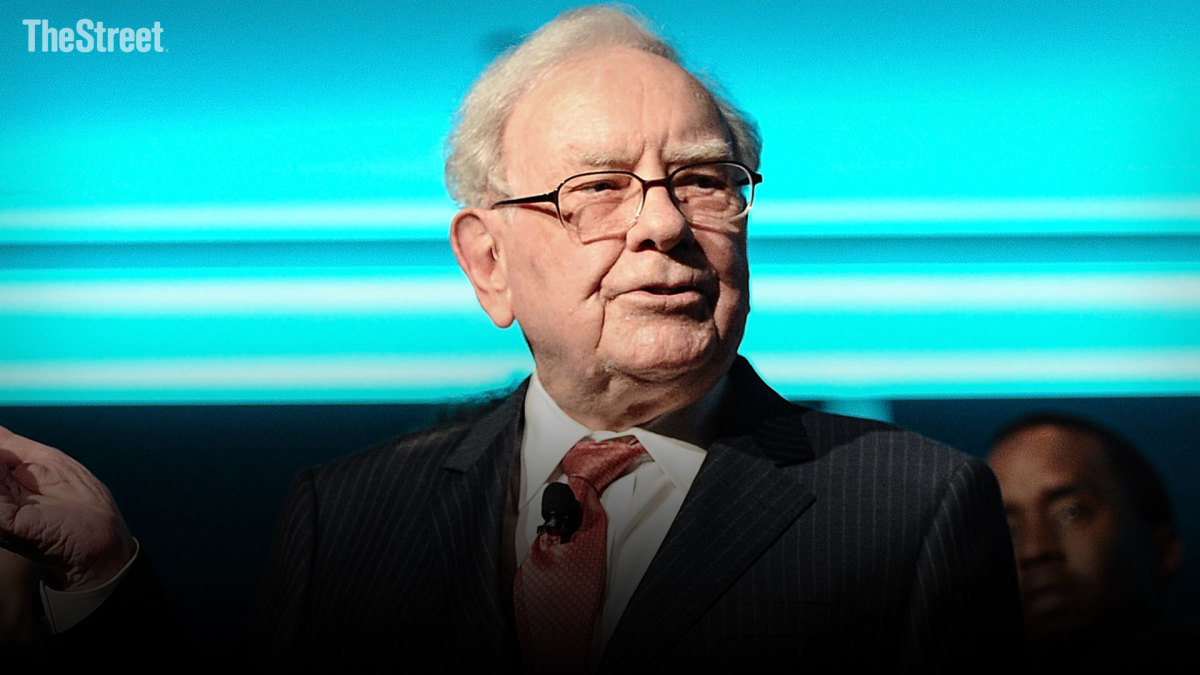 The word of billionaire Warren Buffett is rare. 
The Oracle of Omaha, as he is nicknamed on the financial markets, is a kind of medium or prophet whose every prophecy is likely to change the fate of a company on the stock market, rock the markets or make them forget the problems of the moment.
At 92, the billionaire has never been so aware of his influence. He is therefore rare.
His scarce interventions are now punctuated by the quarterly earnings of its holding Berkshire Hathaway  (BRK.A) – Get Free Report, a conglomerate whose investments are a barometer of the American economy. Among the companies in which Berkshire Hathaway holds a stake or owns are Apple, Bank of America, Chevron, Citigroup, Coca-Cola, Geico, Occidental Petroleum Corporation, etc. 
Recently, the gradual withdrawal of the holding company from the capital of the Chinese clean vehicle manufacturer BYD has shaken the firm on the stock market.
'I Seldom Take Sides on Local Issues'
Berkshire Hathaway's annual general meeting also remains one of the moments when investors are sure that Buffett will speak to them and no doubt send messages that would reinforce the investment choices of some, would lead others to dare to touch some economic sectors or to flee certain assets.
Buffett's word is worth gold. 
It is even more difficult to hear the legendary investor express himself on political or societal subjects. It is therefore with a big surprise that he has just given spoken out against the return of the streetcar to his city of Omaha, Neb., where he lives.
Like any ordinary citizen, he sent a letter to the editor of the Omaha World-Herald, one of the local media, to express his opposition. Buffett is not mincing his words. He kept his outspokenness and let it be known that the return of the streetcars to the city represents an enormous financial cost for the municipality. The latter sees streetcars as an ideal means of attracting young urbanites.
"I seldom take sides on local issues," the billionaire wrote in his letter titled "Bring it to a vote." "Understandably, it can be off-putting to many to have a wealthy 92-year-old tell them what is good for their future. I'm going to make an exception on the streetcar issue."
"It's an important matter, and it's going to be hugely expensive if implemented," Buffett said.
He then continued: "For 60 years, I have been interested in the transit industry. In three cities — Dallas, Buffalo and New Bedford — I was a modest-sized owner for many years and in other large cities I have been a creditor of transit operators. I have seen projections and listened to proposals, some by the well-intentioned and some by profit-seeking promotors and advisors. Disappointments almost invariably have followed. The mistakes became imbedded and the costs rolled on."
Berkshire Hathaway owns BNSF, one of the major U.S. railroad companies.
'If Granted, I Will Vote No'
"Public transit, it should be emphasized, makes sense as a matter of social equity. It requires subsidies, but it helps many," Buffett said. But streetcars, he added, "are expensive and have very limited utility."
"The population actually served is small and routes are inflexible. Residents can be far better served by extended or more intensive service by the bus system. As population, commerce and desired destinations shift, a bus system can be re-engineered. Streetcars keep mindlessly rolling on, fueled by large public subsidies. Mistakes are literally cast in cement."
He ends his letter by applauding the "good leadership" of the current mayor but believes that a vote is needed on "this huge commitment."
"If granted, I will vote 'no,'", concluded the billionaire.
You can read Buffett's letter in full here.
The streetcar system has been discussed for years in Omaha. Final discussions have taken place recently. The City Council approved, by a large majority, its financing via the issuance of municipal bonds last December. This project is valued at $306 million in Omaha. It aims to build a streetcar system from next year.
"There's no doubt people listen to Warren Buffett. I listen to Warren Buffett," the mayor Jean Stothert told the New York Times. "He's a very smart, wise man. But on this issue, he's just looking at it differently than we are."
Omaha is one of many American cities that are bringing back streetcars, a means of transportation that had gradually disappeared from the 1920s to give way to buses. To attract young people, cities are trying to find more local transport options.