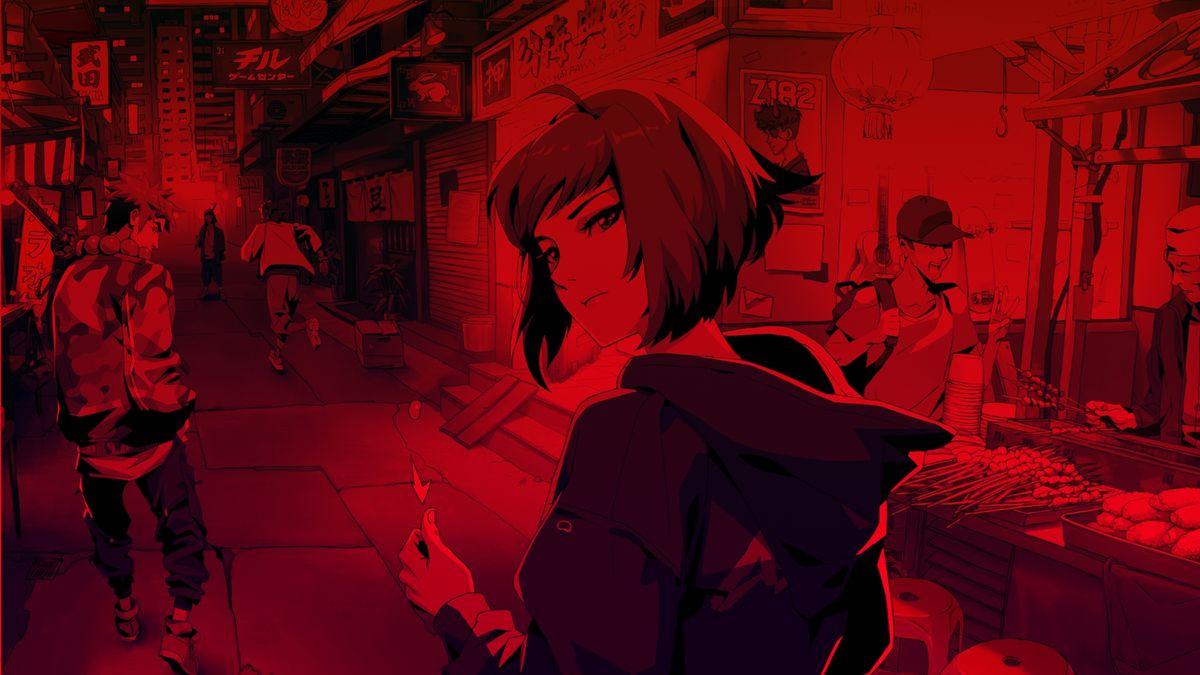 Another instalment in the series of life affirming Web3 downfalls, over $1.74 million has been robbed from unsuspecting, would-be cryptocurrency investors after the Azuki NFT anime world's Twitter account was hacked. That's on top of a potential $1 million worth of stolen NFTs.
Having taken over the Azuki Official Twitter (opens in new tab) account, hackers' attempted to seduce its 334,600 large fanbase with a series of posts advertising fake mints. The fanbase, consisting of anime, crypto, and bean enthusiasts, all seem in good spirits despite the attack.
In case you're wondering about the bean connection, Azuki beans are a kind of sweet red bean commonly used in Japanese cooking—a necessary piece of context for later.
Users who fell for the feat of social engineering and clicked through, attempting to mint through the fake links, had not only their entire cryptocurrency wallets drained, but many of their precious NFTs stolen. These included 74 Otherdeeds NFTs worth around $2,700 each, three Porsche NFTs worth maybe $3,100, 57 Beanz NFTs at $2,600, 12 Doodles NFTs at $10,600, and 49 Pudgy Penguins worth $9,200. Two Mutant Apes were also lost, which could sell for around $24,300 at floor price (via Web3isgoinggreat (opens in new tab)).
One user in particular is said to have lost $750,000 in USDC stablecoin from a single wallet. Tragic, really. Would have been safer to invest in real-life Azuki bean stocks.
In a thread detailing the events of the January 27 attack, Azuki officials say they "immediately reached out to our contacts at Twitter, as well as took steps to alert the community. The malicious tweets and links were taken down swiftly."
1/ The @AzukiOfficial Twitter was compromised today. A series of malicious tweets were posted during the morning of Friday, Jan 27th (Pacific Time). The team has regained control of the @AzukiOfficial Twitter. Details below 👇January 27, 2023
See more
How the hack came to be is unclear, though Azuki says it's currently looking into it. "We take security seriously, and the Twitter account was secured using a 2FA Authentication app."
Somewhat appropriately, Azuki recently partnered with a clothing brand named Ambush (opens in new tab), only for their followers to end up ambushed a little later down the line. Foreshadowing, perhaps? The least I can say about Azuki is that their stuff looks a darn sight better animated than Adata's terrible web3 anime (opens in new tab), Xtreme Saga.
The Azuki site (opens in new tab) is truly something to behold. Saturated with a kind of Matrix inspired "take the red bean" spiel, you can journey to different parts of the world to discover stories that undoubtedly are a gateway to moneymaking schemes of the NFT variety. 
The Alley is my favourite, and almost had me in tears when the hilarious bell tune from the Teriyaki Boys' Fast & Furious Tokyo Drift theme (opens in new tab) started playing in the background. It promises potential NFT investors "many many diamonds dangling" as the original song proposes, though that seems to have fallen through here.
Sounds like just another nail in the NFT coffin.