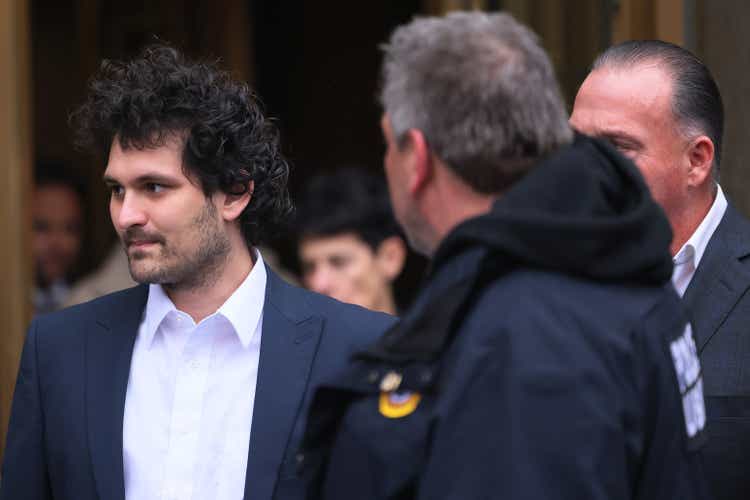 Beleaguered cryptocurrency exchange FTX (FTT-USD) owes money to a barrage of high-profile companies, including technology behemoths Apple (NASDAQ:AAPL) and Netflix (NASDAQ:NFLX) and crypto heavyweights Coinbase Global (NASDAQ:COIN) and Binance, according to a recent court filing as part of the bankruptcy proceedings.
The 116-page document, which does not reveal the amount each institutional creditor is owed, underscores the widespread financial contagion from FTX's demise. A Delaware judge on Jan. 11 allowed the platform to keep its customer names undisclosed for at least another three months.
Financials firms that were listed included crypto-focused bank Silvergate (NYSE:SI), U.S. megabanks Citigroup (NYSE:C), Wells Fargo (NYSE:WFC), and asset management giant BlackRock (NYSE:BLK). Recall late last year when BlackRock CEO Larry Fink said the firm had invested $24M in FTX before the once-dominant exchange imploded following a liquidity crunch.
Airlines included in the creditor matrix featured American Airlines Group (NASDAQ:AAL), Spirit Airlines (NYSE:SAVE) and Southwest Airlines (NYSE:LUV). Other companies mentioned were WeWork (NYSE:WE), CVS (NYSE:CVS), the Wall Street Journal and Comcast (NASDAQ:CMCSA).
Note the list only revealed information involving companies, not customers, 9.7M of which were redacted.
At the start of January, Sam Bankman-Fried, the disgraced FTX co-founder and former CEO accused of defrauding investors and customers, pleaded not guilty to criminal charges brought against him by regulators.