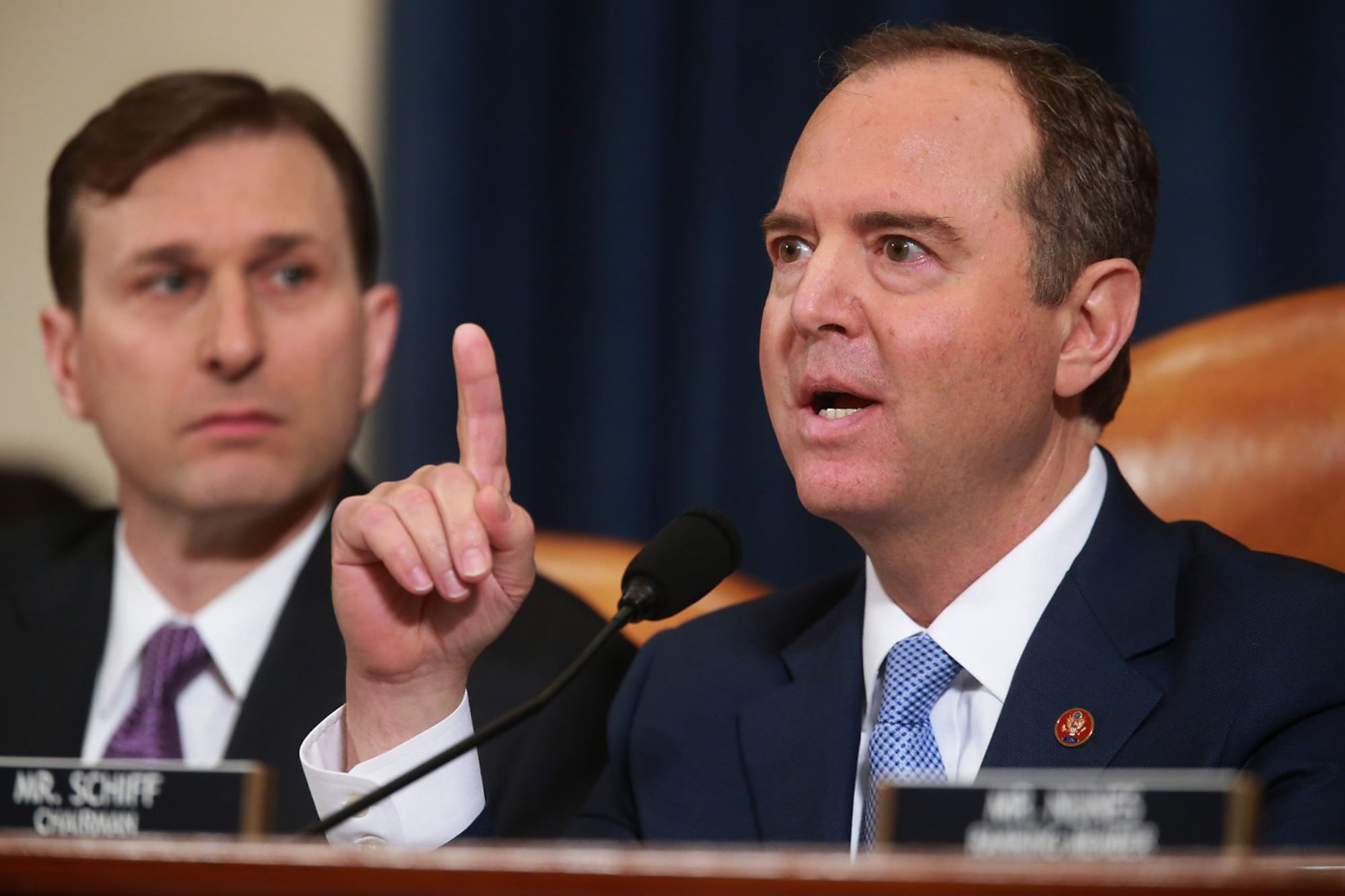 California Rep. Adam Schiff may have accidentally revealed that Sen. Dianne Feinstein plans to retire, even though she has yet to announce her intentions for 2024. 
In an interview with MSNBC on Sunday, Schiff, who's already announced that he's running for Feinstein's seat next year, said the 89-year-old senator wants to finish her current term but told him to "go forward" with his run. 
"There's a lot she wants to accomplish," he said. "She's still grieving over the loss of her husband and that she wants more time to make her own decision. But she said that, you know, that I should go forward, that I don't need to wait." 
Schiff's comments are telling. He's close with Democratic Party leaders, including Nancy Pelosi, who helped him finance his first House campaign and elevated him to the important position of chairman of the House Intelligence Committee when the party controlled the chamber. More importantly, Pelosi and her allies have been staunch defenders of Feinstein, whose mental acuity has come into question in recent months.
All of this is to say that it's very unlikely that Schiff would have tossed his hat into the ring if Feinstein planned to run for a seventh term. California Rep. Katie Porter has garnered a reputation for being a bit of a rebel when it comes to the wishes of party leadership, so when she became the first to announce that she would run for Feinstein's seat, it felt unsurprising. But Schiff's status as a prominent House Democrat, combined with his recent comments, represents an entirely different case.
Feinstein has said as recently as this week that she doesn't intend to announce her plans for 2024 until the spring. But the senator, who would be 95 by the time her theoretical seventh term ended, could be employing a political strategy often seen by longtime incumbents in their twilight years. It's possible she's being cagey about her future plans to scare away any strong challengers to the party's preferred replacement — in this case, Schiff. She could also be waiting to announce her 2024 intentions because an early announcement could prompt calls to step down immediately given the reporting on her mental facilities.
Based on Schiff's comments, it seems that Feinstein will stay mum until the spring and then announce her retirement, setting up what's likely to be a bloody showdown among Schiff, Porter and any other California Democrat aspiring to higher office. Rep. Barbara Lee of Oakland reportedly announced her intentions to run for the seat to colleagues at a Congressional Black Caucus meeting. The announcement is not a formal campaign launch, but it signals that the race to succeed Feinstein is going to be very interesting.